Subscribe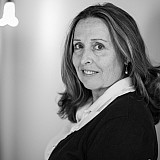 Greg Biffle says it's his "intent" to remain at Roush Fenway Racing.
DARLINGTON, S.C. – The 34-year-old racer, who is currently 15th in the point standings and is seeking his first win of the 2014 Sprint Cup season, acknowledged that he's "getting closer" to renewing his contract.
Biffle describes his situation as "a three-way situation" between himself, RFR and 3M.
"There's a lot of moving parts to a contract, obviously," Biffle said at Darlington Raceway on Friday morning. "There's a lot of new people at 3M. But I know that folks are going up there next week and visit some more.
"So I have a feeling it's getting closer. I know there's been a lot of activity. The program works really well for them. We have the American Red Cross on the car this weekend. So it's a good program for 3M. I think they're happy and it looks like we're closing in on an announcement. So hopefully, we'll have something shortly."
Greg Biffle, Roush Fenway Racing Ford
Biffle started his NASCAR career with Jack Roush in 1998 following an endorsement from Benny Parsons. In 2000, he won the truck title then accomplished the same feat in the Nationwide Series two years later. When Biffle graduated to the Cup series in 2003, his first victory came at Daytona in his 24th career Cup start.
After 12 full seasons, Biffle has amassed 19 Cup wins. He nearly became the first driver to pull off the Triple Crown – winning titles in NASCAR's top three tours in 2005 when he finished second to Tony Stewart in the point standings.
With Matt Kenseth's tremendous success at Joe Gibbs Racing in 2013 after 13 seasons with Roush, did Biffle ever contemplate testing the waters with another organization?
"You always wonder if the grass is greener on the other side of the fence? Do other guys have better cars than we do or this or that," Biffle said. "But you're never always on top. Hopefully, you're not the bottom feeding group, but you're somewhere in between and you have your good days and your bad days.
"The reality is I haven't really thought a lot about leaving. I'm really happy with 3M and I feel if we can get our program stronger at Roush Fenway, this is where I want to be."
Biffle's loyalty to Roush has been well-documented. He's soldiered on when the Roush organization was at the top of their game and as recently as 2009 when the organization took a wrong engineering path that took nearly two years to recover from. For the last five years, Biffle has sustained a relatively stable experience.
After 17 seasons with the 'Cat in the Hat,' Biffle is synonymous with Roush Fenway Racing. Does he expect to remain a Roush lifer in the same tradition that Jeff Gordon or Jimmie Johnson has enjoyed at Hendrick Motorsports?
"I would say if I sign this contract here – a three or four-year contract with Roush, I would probably be that guy because at that point I would probably do another couple of year deal and maybe try to do some part time stuff after that," Biffle said. "I don't want to race forever. There's other things in life I want to do.
"I love this sport. It's going to kill me to someday – you always think someday I'm not going to be doing this anymore. It's just a reality that you think about, gosh, what the heck am I going to do. I love it so much. I love driving where I'm at and all a guy wants is to be competitive. It's all you ask for and as long as your competitive – and I was last week – then I'll be happy where I'm at."