Subscribe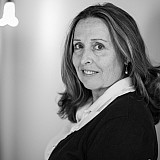 Hendrick Motorsports is relieved not to be in Kansas anymore.
KANSAS CITY, Mo. – Hendrick Motorsports leads the Sprint Cup Series with 11 victories this season.
But if HMS expects all four of its drivers to transfer to the next round of the Chase, It will likely take wins by Jimmie Johnson and Dale Earnhardt Jr. in the next two races.
On Sunday, not one of its drivers finished in the top 10. That's not the first time Hendrick Motorsports has failed to place one of its teams within the top 10 in 2014. It happened at Auto Club Speedway in March, Daytona in July and Watkins Glen in August.
It just doesn't normally happen in the Chase for the Sprint Cup where Johnson, Jeff Gordon or Earnhardt is expected to be battling down the stretch.
However, with Johnson and Earnhardt facing current deficits of 44 and 42-points, respectively, that might be difficult to overcome without a win at Charlotte or Talladega.
When NASCAR devised this new Chase format they certainly didn't anticipate that two of their top stars could be out of the playoffs prior to the Eliminator Round?
Got game?
Johnson acknowledged that the No. 48 Lowe's team has "got to be on our game" going into the next two races.
Although it's likely that other Chasers will endure mechanical failures or misfortunes, particularly at Talladega, Johnson's best defense is a good offense.
 We'll see how the other Chasers fare.

Jimmie Johnson
"There is still a lot of racing left," Johnson said. "Stuff can happen. We'll see how the other Chasers fare. If I can get taken out today, somebody else can later in this event or at Charlotte.
"We'll do our best to get on track and then certainly need W's, I would assume, going forward."
While Talladega wouldn't be a safe bet despite his three victories at the superspeedway, Johnson's seven wins at Charlotte tops the totals of any other driver on the tour. Although he dominated the Coca-Cola 600 in May by leading 164 laps, but Johnson hasn't led a lap since Michigan on August 17th – and until yesterday, neither had Earnhardt.
On Sunday, the No. 88 Mountain Dew Chevy led three times for a total of 45 laps, a career best. But his bid for the win ended on Lap 122 when his tire came shredded apart.
Johnson's problems started with his spin in qualifying that resulted in a 32nd-place start. At best, he felt the No. 48 was only a top-five car. Earnhardt showed that his Chevy was competitive as did Kahne and Gordon, who each led laps prior to hitting the wall.
A silver lining
While Earnhardt acknowledged that the points hit "is going to hurt", he took solace from Sunday's ride being "a great race car".
Earnhardt is always considered a contender at Talladega Superspeedway where he's won five races but none in the last decade. He'll need Hendrick Motorsports' latest and greatest at Charlotte Motor Speedway where Earnhardt finished 19th in the spring, has an average finish of 19.4 and has yet to win in 29 starts.
We came in here with a great attitude and a great fast car.

Dale Earnhardt Jr.
"We hadn't been running very good the last several weeks," Earnhardt said. "But man, when we came in here with a great attitude and a great fast car; this is the car that we won Pocono with both times. It's a good car.
"Hopefully, we didn't hurt it too bad and we'll just try to go to the next one. This is going to hurt us in the points, obviously, but we've got a lot of racing left and a lot of racing to win. We're running good."
It's going to take better than "good' if Earnhardt and Johnson hope to climb from the cellar and still be battling in the hunt come Martinsville.