Subscribe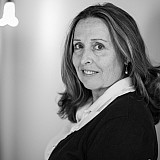 Dale Earnhardt Jr, led the charge with a top 10 a Michigan -- but that was the only highlight for HMS.
If NASCAR sidelines the high-drag aerodynamic package the decision couldn't come fast enough for Hendrick Motorsports. 
In the sanctioning body's attempts to test the configuration at Indianapolis and at Michigan on Sunday, the company with 11 Cup championships and 17 wins at those two tracks led just one lap and posted one top 10 among the four Hendrick drivers in two starts. 
Granted, Jeff Gordon wrecked 50 laps into the Brickyard 400 and finished 42nd, 50 laps off the pace. But Hendrick's best effort on the 2.5-mile track with the new package was 15th by Jimmie Johnson, who scored four of HMS's nine wins at Indy. Dale Earnhardt Jr. and Kasey Kahne finished 22nd and 24th. One year ago, Gordon won, Kahne and Earnhardt finished in the top 10 and HMS led a combined 110 of 160 laps. 
On to Michigan
In the three weeks between races when NASCAR returned with the high-drag package at Michigan, the results weren't much better. 
On Friday in first practice, Kahne was sixth-quick in single car runs followed by Earnhardt (ninth), Gordon (15th) and Johnson (16th). When the cars qualified that afternoon, in the first round, the Nos. 48, 5 and 88 were ninth, 10th and 11th, respectively. Gordon was 21st. After transferring to the final round, again, the Hendrick cars were very to close to one another — Johnson qualified eighth followed by ninth-place Earnhardt and Kahne in 11th. 
But when Sunday rolled around, Joe Gibbs Racing was the class of the field. Earnhardt averaged 9.69 throughout the race before finishing 10th — but unlike his Hendrick teammates the No. 88 team's day was sans issues. 
Can't spin and win
Johnson struggles continued with the No. 48 team. His spin off of Turn 4 on Lap 184 was well, not Johnson-like and resulted in a 39th-place finish. But his issues began way earlier in the race. A flat right tire on Lap 47 forced the No. 48 team to pit early. Coming to the pits on Lap 115, he locked up his tires and wheel hopped past his box. In a race that lasted two hours and 47 minutes, Johnson spent almost 13 minutes of that time on pit road.
On Twiiter, Johnson described his day as "loose by ourselves and evil loose in traffic."
Speed demon
Kahne also had issues on pit road, but his problem was speeding as he exited the pits on Lap 23. Although Kahne recovered and finished 15th. But it wasn't the run he needed considering he is 17th in the point standings for the first 23 races with two top fives, six top 10s and is in risk of missing the Chase for the first time since 2011. Of the three opportunities Kahne has to win before the Chase, the driver of the No. Farmer's Insurance Chevy has won at Bristol (2013) and Richmond (2005).
A grand farewell?
Despite starting the race 21st, Gordon was the only Hendrick driver to lead a lap on Sunday — and that was during green flag pit stops when the No. 24 Pepsi Chevy stayed out. Gordon's crew also spent the least amount of time (03:05.474) on pit road among the HMS teams — and was second overall in the field after relying on just five stops for the day. 
Although Gordon has been experienced a rash of problems over the last three races, Sunday was fairly problem free for the four-time champion. He was optimistic entering Michigan, where he's earned three wins. 
Just couldn't get going on the restarts which is no surprise.  It happens to us every weekend.

Jeff Gordon
"Our day didn't end the way I was hoping," said Gordon, who finished 17th. "We were able to hover around the top 12, which I was extremely happy with.  Unfortunately that is not where we ended up. Just couldn't get going on the restarts which is no surprise.  It happens to us every weekend." 
Gordon dropped from 12th to 13th in the point standings on Sunday. His average running position was 14.86. However, on restarts — running mid-pack — his speed averaged 173.868mph compared to Johnson's restart speed of 176.605mph (also mid-pack) or Kenseth's 182.582mph who restarted up front.
Keeping up with Toyotas
Clearly, JGR's Toyotas were dominant. The company has excelled with the current rules package as well as the low downforce and high-drag configurations. On Sunday, all four Gibbs Toyotas finished 11th or better.
But for Hendrick's best result to be 10th among the Chevy camp — with Kevin Harvick (second), Martin Truex Jr. (third), Austin Dillon (fourth) and Ryan Newman (eighth) — one has to wonder why Hendrick Motorsports did not adapt better to the changes?
Sure, HMS has six wins this season but the last was Earnhardt's victory at Daytona on July 5. With three races before the playoffs begin, it will be interesting to see if the company can right the ship before then.