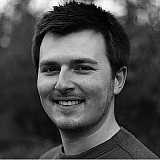 Newly crowned MotoGP champion Jorge Lorenzo insists he is not worried by the strong pace shown by Yamaha's rivals during post-season testing at Valencia.
Repsol Honda's Marc Marquez topped both days of testing at the Ricardo Tormo circuit, as factory Honda and Suzuki riders filled out the top four of the combined classification.
Lorenzo was the best of the Yamaha riders in fifth, two tenths shy of Marquez, while Valentino Rossi was seventh behind the LCR Honda of Cal Crutchlow.
But Lorenzo believes that Honda's pace was flattered by doing more laps on new tyres, while Suzuki will lose ground when its factory riders switch to the new-for-2016 software that was only used by test riders Takuya Tsuda and Nobuatsu Aoki at Valencia.
"Yesterday I was a bit afraid of the new software, but today we have improved a lot," Lorenzo told the media in his debrief on Wednesday.
"It is not to the level of the factory [software], but I believe there is still a lot of room for improvement.
"The change was radical, because the riding style the Michelin tyres require is very different from how we could use the Bridgestone.
"There are many things to learn and to understand, but today we have come closer to Honda, who had already done more laps than us with new tyres.
"Other teams like Suzuki have not tried the new electronics and this is a great advantage, because I think it's still slower by about half a second."
"Major step forward" on Michelins for Rossi
Rossi meanwhile, who had previously admitted his anxiety about switching to Michelin tyres, believed he made big progress with the new rubber on Wednesday, having finished down in 12th on the opening day of the test.
"We tried some solutions on the bike that Jorge had already used yesterday and I must say that we have now made ​​a major step forward with the use of the tyres," said the Italian.
"Especially after lunch I did several laps in the 1m31s, and I felt pretty comfortable with the bike. I never did a proper time attack, instead always doing long runs to understand the tyre degradation.
"We must keep working because it seems that Honda and also Suzuki were very strong today, but we were quite competitive."