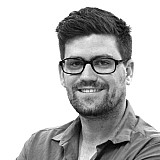 V8 Supercars endurance drivers Alex Buncombe, Sebastien Bourdais and Oliver Gavin will all miss out on the extra co-driver sessions at Queensland Raceway and Sydney Motorsport Park.
It was announced over the Le Mans weekend that LMP1 driver Buncombe will share Todd Kelly's Nissan Altima at Sandown, Bathurst and on the Gold Coast, while Bourdais will drive alongside Lee Holdsworth at Walkinshaw Racing for the three races.
Le Mans class winner Gavin is set to partner up with Nick Percat at LD Motorsport. 
But between Buncombe and Gavin's international sportscar programmes, and Bourdais's IndyCar commitments, none of the three will be able to make it to Australia to bank the extra laps that the series has now provided to co-drivers ahead of the three long distance races.
Instead, Buncombe will take part in Nissan Motorsport's official test day at Winton on August 31, while Bourdais will drive the #18 Commodore at Walkinshaw Racing's test in early September. LD Motorsport is also likely to stage a pre-Sandown test, which will give Gavin his first taste of a V8 Supercar this year.
Lack of miles "not a concern"
According to Nissan Motorsport's team manager Scott Sinclair, Buncombe missing the co-driver sessions might not be ideal, but it's also not a disaster.
"It's just what happens, the international drivers end up with less running the local guys," he told Motorsport.com.
"But to be perfectly honest, he's racing nearly every weekend, so he's ultimately doing more laps than a lot of the other co-drivers, all of the world in a lot of different cars.
"You want him to be familiar [with a V8] obviously, but it's not a huge concern. He showed at Sandown last year, when he hadn't even been to the circuit before, that he was quite competitive straight away in practice.
"Now he has the tracks under his belt, and the car is a little bit nicer than it was last year, we're confident he'll hit the track and it won't be a problem."
Nissan's three other co-drivers Taz Douglas, Dean Fiore and David Russell will run both 30-minute co-driver sessions at Queensland Raceway and Sydney Motorsport Park, with Russell likely to complete a short shakedown in Todd Kelly's Altima before switching over to Rick's Jack Daniel's-backed car.
All four cars and eight drivers will then be in action for the Winton test, which is Nissan's one nominated test day for the 2015 season.