Get alerts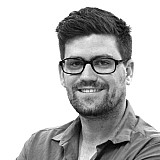 The V8 Supercars Commission has green lit two extra co-driver practice sessions ahead of this year's three endurance races.
While co-drivers are permitted to run at any of the one-hour Friday practice sessions at any race meeting, V8s has now approved an additional 30-minute session on the Friday of the Queensland Raceway and Eastern Creek rounds.
The half-hour co-drivers sessions will be before the first of the hour-long regular sessions at both meetings.
The sessions are exclusively for co-drivers, meaning regular drivers can't add extra running to their Friday programmes. Stand-in drivers, however, will be allowed should endurance co-drivers not be available to take part.
"It's listed as an additional driver session as it's not specifically for a teams' nominated Enduro Cup co-drivers," Director – competition Damien White explained.
"Teams can certainly use it for them, however the option is there if a team wants to nominate someone out of the V8 Supercars Dunlop Series, for example."
In terms of tyres, the Australian Grand Prix tyre bank – which is generally not allowed to be used during the regular season – will be opened for the extra sessions.
"How we handle the tyres post the Grand Prix is always complex," White added.
"Teams haven't been permitted to use them at another meeting since, so we've created an opportunity to utilise them without teams having to compromise the tyres they have set aside for the Sydney Motorsport Park and Ipswich events."