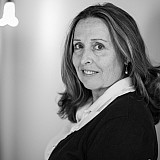 The manufacturer needs to expand to improve its chances against the Chevy armada and Furniture Row is near the top of their list.
It's a great problem to have. 
Toyota Racing Development has too many thoroughbreds in its stable and not enough not enough rides to place them. 
Think about the potential of drivers such as Erik Jones, Daniel Suarez and Christopher Bell for starters. 
"You said it correctly, it's a great problem to have," said Dave Wilson, president and general manager of TRD U.S.A. "Obviously the challenge now is to make sure we can continue to put Toyotas underneath these young kids because that is ultimately the crux of a manufacturer team developing drivers. The minute you cannot find a ride for one of these young kids, you stand to lose them.
"So as I've said, looking historically, it's always a difficult thing particularly from a manufacturer's perspective since we don't own teams. But we've learned a lot over the past few years and I don't think we can be passive. We've seen what happens in that regard. We lost Kyle Larson, for example. But we're getting more involved."
Toyota and Furniture Row?
By "getting involved" Wilson must analyze the big picture. Currently, Toyota has four strong Sprint Cup teams at Joe Gibbs Racing with drivers that are capable of winning on a weekly basis — and with the exception of Kyle Busch — have already qualified for the Chase.
Michael Waltrip Racing has two teams, but questions remain as to whether it will continue with the manufacturer beyond this year. 
It's been well-documented that Toyota is in discussions with Furniture Row Racing to add the Denver-based operation to its fold. Team owner Barney Visser had hoped for support from Chevrolet but the Detroit-based manufacturer has refused to ante up. As of now, Visser plans to stay the course with the No. 78 and Martin Truex Jr. in 2016 and expand to a second crew the following season should he make the switch. 
Matching Chevrolet
With Chevrolet stocked to the hilt with 13 competitive teams between Hendrick Motorsports, Stewart-Haas Racing, Richard Childress Racing and Ganassi Racing, Toyota must find a way to balance its chances for wins and championships. Wilson realizes that won't happen with a roster of just six cars. He realizes with the new Chase format, four cars in the play-offs "aren't good enough".
"We're working closer with our team partners and we're trying to look out over the horizon because if you just look at next year or the year after, that's not good enough," Wilson said. "You have to look five years out and have a vision for what your options are going forward.
"Today, with Christopher Bell, Erik Jones and Daniel Suarez — and there are more kids behind that arguably — it's something that we're taking a real hard look at. We're talking to a lot of teams right now and I think over the next 12 to 18 months we'll have a much clearer vision for what that looks like."
Here are Wilson's three top Toyota development drivers: 
Erik Jones — We've seen a glimpse of Jones' progress as he was thrust in both the Nos. 20 and 54 Toyota Camrys — wherever Joe Gibbs Racing called the 19-year-old to duty. After posting three top 10 finishes in his first three XFINITY Series starts last year, Jones earned 25-percent of the poles on that tour this year — including three-straight — and posted two wins, eight top fives and 10 top 10 finishes with two different teams in 15 starts. 
Daniel Suarez — Suarez, 23, has blossomed under the direction of Eric Phillips. With the exception of the first two restrictor plate races, the Monterrey, Mexican rookie's worse finish is 20th. But his qualifying has improved significantly. Suarez earned the pole at Daytona and has an average starting position of 10.5. While he honed his skills on short tracks, Suarez has acclimated quickly to intermediate tracks posting one top-five and four top 10s on the six 1.5-mile tracks. Overall, the driver of the No. 18 Arris Toyota has three top fives, seven top 10s and has led 61 laps. On Saturday, he was the only NXS regular to finish among the top five at Loudon.
Christopher Bell —Bell has been a demon on dirt and will certainly turn heads next Wednesday when he makes his Mudsummer Classic debut at Eldora Speedway in the No. 54 Toyota Tundra for Kyle Busch Motorsports. In his Camping World Truck Series debut at Iowa last month, the 2013 USAC National Midget Champion finished fifth. He was 17th last weekend at Kentucky. This weekend, Bell is at the Big E for the Kings Royal.