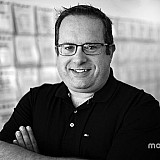 Did anyone really believe Tony Stewart would go quietly into the night as his NASCAR career drew to close?
Given his career – filled with enormous success and plenty of controversy – that hardly seemed likely.
I can focus now on what I want to do and my job at SHR (Stewart-Haas Racing).

Tony Stewart
Yet, here we are entering what is expected to be Stewart's final start in the Cup series Sunday at Homestead-Miami Speedway and his imminent departure seems more like a footnote to Sunday's championship battle among Jimmie Johnson, Carl Edwards, Joey Logano and Kyle Busch.
That is, however, how Stewart has said he preferred it.
"We didn't want all the ceremony and distraction this year," Stewart said this week. "We just wanted to focus on the race car and run well and let the NASCAR fans see us race a final time."
He made that clear last September when he announced 2016 would be his final season and said he wanted no part of the "farewell tour" that followed Jeff Gordon's final season, which included weekly visits to the media center and a treasure trove of gifts from tracks.
No backtracking
Even when an offseason back injury delayed Stewart's start to the 2016 season and fans clamored for him to put off retirement one more season, Stewart demurred.
"These are the cards we've been dealt," Stewart said in March. "I'm not going to leave anything on the table each race. I'll get whatever I can get and at the end of the year, whatever we got, we got."
As the weeks to his final Cup race have ticked off, Stewart, through his public relations representatives, has declined interview requests from multiple media outlets that were interested in profiling the driver before his final race.
Stewart does, however, have a media availability scheduled Friday morning at Homestead-Miami Speedway.
Stewart has preferred to finish the season and talk more extensively of his career in the Cup series once it's completed.
It's still been a noteworthy season for Stewart.
Even with an abbreviated season, he still got a final chance to compete for a fourth series championship.
With a medical waiver from NASCAR for missing the first eight races, Stewart raced his way into the Top 30 of driver points and picked up a victory at Sonoma, Calif., to guarantee a spot in the 16-driver Chase field.
Stewart, though, didn't advance past the first round and his best finish so far in the Chase was ninth last month at Charlotte Motor Speedway.
Not your traditional retirement
On the line in Sunday's race – a chance for a 50th career Cup series win and the opportunity to see his fans in the stands one final time.
But this is no traditional "goodbye."
"You're going to see me driving a lot next year, but most of it will be on dirt," Stewart said. "I kind of look at this as halftime of my career and I'll still be around the NASCAR garage. I'll just have more time.
"If I see Richard Petty or anyone else in the garage, I can go over and talk to him now and not have to worry about getting to the car or trying to figure out how to make my car go faster. I can focus now on what I want to do and my job at SHR (Stewart-Haas Racing.)"
Stewart will remain part-owner of SHR, which will field four Cup teams and at least one team in the Xfinity Series next season.
Make no mistake, though, you won't see Stewart becoming a corporate executive.
"There are races and places I want to go to that I haven't been able to go to because of our schedule," he said. "It's not like I have a great vacation I want to go do. I am so mental about racing that everything I want to do has racing in it.
"There are races and events I haven't seen – as a fan, spectator – and some I even want to race in. It's nice to have some flexibility."
It's certainly been a memorable and Hall of Fame-worthy NASCAR career for Stewart.
It likely will end quietly Sunday evening, overshadowed by another driver's championship celebration and with Stewart walking briskly back to his motorhome.
Or maybe, just maybe, Stewart has one more headline to write in NASCAR.
With him, you never really know.
And he likes it that way.