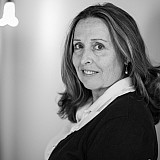 Kyle Busch delivers Toyota their first Sprint Cup win at Indianapolis Motor Speedway.
Kyle Busch found his "happy place" — in the winner's circle at the Brickyard 400.
Busch not only became the first Toyota driver to win a Sprint Cup race at Indianapolis Motor Speedway, he's also the first competitor to pull off the Brickyard double — having won the XFINITY Series race on Saturday.
"Woo, good job boys, yes, yes, yes, woo," Busch said as he wheeled the No. 18 Toyota "Great effort team. You are amazing."
Four out of five
For Busch, it was his fourth Cup win in the last five races with three different rules packages and on four very different race tracks. In nine starts, Busch has amassed 294 points. He currently trails 30th-place Justin Allgaier by 23-points — the position he much reach to be Chase eligible.
"I just can't believe this run we're on, I just can't believe what's going on," Busch said. "I just knew if we could get up front we could drive away. Our car was really, really good today. Adam Stevens and the guys just dialed me right in today."
But for his 33rd career victory Busch needed patience and a push from his peers to in order to maximize the final three restarts.
Brickyard win slips through Harvick's fingers
Kevin Harvick, who led a race-high 75 laps, had the lead on Lap 152 with eight laps to decide the contest. On the restart, Harvick waited for an assist from Martin Truex Jr., who was lined up behind him, it never came and Busch took the lead with a push from Joey Logano. The race barely restarted when the eighth caution slowed the race again for debris on Lap 155, with Busch at the point and Logano nudged him again to the lead.
I thank the good lord for bringing me back when He did. And obviously, thank Him for all of the success I've had in my life and we're I'm at

Kyle Busch
With two laps remaining, Trevor Bayne spun out in Turn 1 — and once again, Busch would have to wait. This time, he lined up against Logano but with a push from Truex the Busch took off and established a 0.332-second finish at the line.
Logano, Harvick, Truex and Denny Hamlin rounded out the top five. In addition to Toyota ending a 12-race streak for Chevy at the Brickyard, the manufacturer has now won at every Sprint Cup track on the circuit.
Harvick maintains a 69-point lead over Logano in the championship standings.
Winning his way into the Top 30
Despite Busch's tremendous success, his ability to compete in the Chase for the Sprint Cup still remains at bay. After missing the first 11 races of the season following a vicious crash at Dayton in February that broke his right leg and left foot, Busch has more than covered the winning requirement for qualifying for the post season — now he must pick up 23 points in order to move into the top 30 in the point standings.
Busch acknowledged that the No. 18 "is a championship contending team, we just have to be championship eligible."
"I thank the good lord for bringing me back when He did," Busch said. "And obviously, thank Him for all of the success I've had in my life and we're I'm at. But to get me back as quickly as He did and just persevering through all of that and to make up that deficit. We're still continuing on. We can still have bad days. But right now, I don't know if any of that matters.
"Maybe I've found my happy place, I don't know. Happy Gilmore found his happy place and he dominated in the end. Maybe I found that, too. Nothing better than being in Victory Lane. Nothing like being in Victory Lane for one of the biggest wins of my career — and sweeping the weekend is even bigger yet. I just want to celebrate with my team, my wife and my family."