Get alerts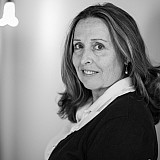 The buzz entering the Chase isn't on defending champion Jimmie Johnson, but it would be silly to count him out.
CHICAGO – Jimmie Johnson has been under the radar this season – as much as a six-time champion can be.
Since his last win in June at Michigan International Speedway, the most attention he's received was after he collapsed from dehydration last Saturday night.
Johnson experienced mild cramping inside of the car once his cooling system failed. It put him "over the edge" and got him behind. But once he climbed from the car "things started unraveling pretty quickly".
For Johnson, it was fatigue unlike any other that he's had in racing.
Coke or Pepsi?
"Not to that degree, especially at the point of passing out" Johnson said as Kyle Busch bopped by and handed him a Coke.
"Have some hydrating," Busch said.
"Pepsi is going to love that," replied Johnson.
But seriously, Johnson doesn't mind being outside of the spotlight. He joked that he's "not sure the 48 is allowed to be under the radar" because the team is "either winning too much" or has others are wondering "why aren't we winning?"
The only thing that concerns the defending Sprint Cup champion is how his team stacks up after the next 10 races. The current favorites -- Jeff Gordon, Brad Keselowski and Kevin Harvick – have shined throughout the first 26 events but the Chase is all that matters.
I look at the 24. I look at the 2. I look at the 4. They should be the favorites.

Jimmie Johnson on the Chase favorites
"I haven't had the sensation of being under the radar," Johnson said. "Spreading the love is great. We have a lot of talent in this series and everybody deserves to be talked about.
"It's fine by me that I'm not the one that's the favorite. I think you have to go out and earn those things. I don't think the way that we've performed over the summer gives us that nod. I look at the 24. I look at the 2. I look at the 4. They should be the favorites. They've earned that talking point and it's their job to earn it from here on out."
Marathon man
Despite his setback at Richmond – and he still salvaged an eighth-place finish – Johnson likens the current Chase format to running a marathon. He acknowledges it's what has "drawn" him to NASCAR's playoffs and the reason he's been so successful at parlaying the Chase into championships.
"The mindset is very similar," Johnson said. "I wish I had explored it earlier because there are so many similarities and it's a great release for me to get a couple of hours to go and train. I've noticed a lot of similarities over the last three or four years."
Although no other team has even come close to racking up six titles since the Chase was introduced in 2004, Johnson says there is no "clear plan" that he's developed with his crew chief Chad Knaus "other than Homestead has to be your best track now – bottom line."
When we go to Homestead, it needs to be the test of our lives and then we need to come back and have the race of our lives.

Jimmie Johnson on the final showdown at Homestead
"We've saved a test for it," Johnson said. "We've saved a test for Phoenix. But you have to have your best race at Homestead.
"It's a similar system in my opinion until the 10th race. The first nine, if you're running well in the points, you're going to transfer. If you've won a race, you're going to have a shot and that's kind of the way it's always been. There's not a ton of changes there, only Homestead. And when we go to Homestead, it needs to be the test of our lives and then we need to come back and have the race of our lives."
One track to decide it all
Homestead is one of the four tracks on the current schedule where Johnson has yet to win. But then again, he's never had to. In 13 starts, Johnson has two poles, a career-high finish of second (2010) and an average finish of 14.8. He's led 99 circuits – the fewest of any oval on the NASCAR schedule.
What differentiates Homestead 2014 is its stature as the fourth and final round to determine the champion.
"We've had to race there before and be a threat for the win but most of the time we've been protecting," Johnson said. "That's completely out of the question now. There will be no protecting. It's all about going for the win."