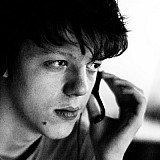 Three-time WRC champion Sebastien Ogier was left fuming after the first day of recce ahead of Rally Sweden, suggesting that there was "no point" in preparing for the event.
This year's edition of the rally, which the Frenchman had previously won in 2013 and 2015, was under threat of cancellation as the organisers admitted the high temperatures made for insufficient snow and ice for the rally to be held, as planned, on studded tyres.
The decision was eventually made to shorten the route from 21 stages to 13, but, having gotten his first taste of action in Wednesday's recce, Ogier reckons that has not solved the issues at hand.
"I don't know what we're doing here," the reigning world champion told Sweden's Varmlands Folkblad. "There's no point in being here. I don't know who took this decision, but it's completely idiotic.
"We had the best two stages of the rally in Norway [where some of Friday's stages are to be held], but that's it. The rest of the rally is, for me, impossible to run.
"I don't even understand why we're doing the recce. We're destroying the roads for no reason at all.
"I know it's a very difficult decision of everyone, but it's simply not possible to run at this time. It would be too dangerous to try to drive on gravel roads, studded tyres are not suited for it."
A short rallysprint
While Ogier maintained that the rally could not go through in its current format, he did suggest that running a short event on Norway's stages might be viable.
"The only routes we can run, they are in Norway," he said. "We can run a short rallysprint there, then it's okay.
"But the rest is a gravel rally and it would be completely unsafe to run the race there."