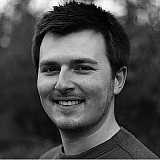 Porsche driver Brendon Hartley says his sights are set firmly on a victory in the Le Mans 24 Hours after he sealed the World Endurance Championship crown last year.
Last year, the 26-year-old became the first FIA World Champion from New Zealand since Denny Hulme won the 1967 Formula 1 title.
Along with teammates Mark Webber and Timo Bernhard, Hartley won five races for Porsche on his way to the drivers' world title, with Porsche securing the manufacturers' crown.
Speaking to Motorsport.com at the WEC Prologue at Paul Ricard, the Kiwi driver looks ahead to the challenge of defending Porsche honour in 2016.
What's the reaction been like at home to New Zealand's first World Champion in motorsport for nearly 50 years?
"It was really nice going home as world champion. The people that follow motorsport in New Zealand were delighted not only with my result, but for all the other Kiwis that do well in motorsport.
"Also, it was great to go home and relax knowing I had a contract for 2016, I wasn't on the phone every five minutes trying to organise a deal for this year. I had a great time at home."
What are the differences between the 2016 car and your championship-winning Porsche?
"The car looks quite similar apart from the stickers. We're still running an aero kit that is familiar.  There are some updates but the biggest stuff is underneath the bodywork. Drivetrain, updates on suspension and engine updates. We have more updates to come for the aero."
You won the championship but missed out on victory at the 24 Hours of Le Mans. Is this the goal for 2016?
"This was the target for last year and the year before - we all want to stand on the top step of this podium. Last year was a huge team effort and we all felt part of this victory from developing the car. Of course the target is the same, and that is to win Le Mans."
How important is the two days of testing here at Paul Ricard?
"We're all interested in seeing how each of the cars go on track. It is always hard to know how much everyone is showing. 
"Everyone is pretty committed to the development paths of their cars and no-one is going to change direction this close to the start of the season. It will be interesting to see how everyone goes on track but it depends how much of their hand each team will show."