Get alerts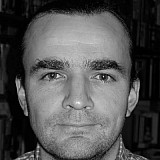 Former GP2 champion Fabio Leimer has split with the Mugen/Team Infinite Japanese Super Formula outfit even before the season started.
A statement from the team noted that Leimer was "unable to fulfil the contract terms that had been entered into with our company.
"Result of discussions, we have decided to cancel the driver contract with Mr Leimer."
Leimer himself said on Twitter: "Yeah, it sucks. Contract with Mugen was cancelled due [to] misplaced trust.
"I'd like to state that I'm deeply sorry for the circumstances and the trouble that Mugen had. I wish them good luck for the season."
The 2013 GP2 champion is now a free agent who is eligible for a superlicence, and thus can in theory can be added to a list of possible candidates for the second Manor F1 seat.