Get alerts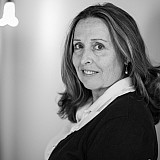 A little time out of the spotlight might be just what Patrick needed to get up to speed
Sometimes a driver just needs time to breathe.
When Danica Patrick first arrived on the NASCAR scene, she immediately became the sport's "It Girl".
If the attention was based on past performance, the mantle was unjustified. Compared with the accomplishments of other drivers who transferred from open wheel to stock cars--IndyCar champion Tony Stewart, CART champ and Formula One winner Juan Pablo Montoya or even former F1 champ Jacques Villeneuve–Patrick simply did not possess the credentials to attract such notoriety.
And she knew it.
Still, Patrick was pleasant and accommodating when confronting the challenge in front of her. Over time, the sanctioning body stopped flaunting her in front of the media like its prized new possession. With the exception of her struggles transitioning from IndyCar to NASCAR, what was there to talk about? Her relationship with Ricky Stenhouse Jr.? Her new pair of Christian Louboutins? Her co-hosting a country music award show or appearing on the ESPYs?
After winning the pole for the 2013 Daytona 500, Patrick qualified 27th. The race didn't unfold much better. Patrick was caught in a multi-car wreck triggered by her new teammate Kevin Harvick in Turn 4. She completed just 145 laps before the No. 10 GoDaddy Chevy ended up in the garage.
While there were high expectations for Patrick at Martinsville, where she finished 12th last spring and 17th in the Chase, the team missed the set-up on the car. Despite qualifying 10th, Patrick never recovered. She finished 32nd. Patrick posted 22nd-place finishes at both Darlington and Talladega – again, noticeable gains.
But it was at Kansas Speedway on May 10, where Patrick pulled together her best weekend to date. Sure, her overall results in the 2013 Daytona 500 were better, but Kansas is a far more challenging track. So Patrick's ability to qualify ninth – through three stages of knock out qualifying for the second consecutive race – and remain in the top 10 throughout the race for a seventh-place finish was solid.
Patrick continued her impressive qualifying effort with a fourth-place starting spot for last Sunday's Coca-Cola 600.
"I was listening to her in the debrief (Saturday) and she has a lot of confidence. It's just good to see that. That's half the battle here. You're not racing with slouches. To not have any more experience than she has in these kind of cars, she's been fighting an uphill battle all the way to begin with because she's not had the time that everyone else has had. She just had so much attention to begin with that – she hasn't had that time to not be in the spotlight and learn like everyone else has. She's been under the microscope since day one that she's been doing this."
It's true. Patrick has been smothered by the media. She's been pulled in every direction by sponsors and sanctioning bodies. Yet when she was able to settle in and concentrate on her craft, Patrick was able to produce results. Last year her average qualifying position was 30.1. In 2014, she's elevated her starting spot to 22.2.
Unfortunately on Sunday, Patrick's engine expired 281 laps before the checkered flag. Although she is currently 27th in the point standings, where she ended her rookie year, give her time. One-third of the way through this season, when many teams have had difficulty acclimating to the changes to the Generation 6 cars, Patrick is holding her own.
"She's made huge strides this year. I see it. Her teammates see it. The teams see it. It's just a matter of whether everyone else is smart enough to see what's going on and can compare apples to apples."
Stewart-Haas Racing has endured its share of growing pains this year with three new crew chiefs and the addition of a fourth team with Kurt Busch. Despite Harvick's two Cup victories, miscues on pit road and mechanical failures have him mired in 12th-place among the weekly contenders.
Patrick's No. 10 squad led by veteran Tony Gibson is the only team that remained intact from 2013 – and co-owner Gene Haas is starting to see a return on the investment.
"This is just her second year," Haas said. "Look at Joey Logano. He struggled like for four years and in just her second year and she's starting to show that improvement. She's very smart. She's very focused. She listens quite intently. She's always asking the other drivers and crew chiefs, 'what do I need to do? What do I need to learn?' And I think that's finally paying off."