Subscribe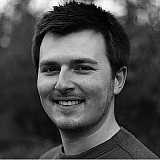 Valentino Rossi says he will not allow himself to be distracted by title rival Jorge Lorenzo's shoulder injury ahead of this weekend's Japanese Grand Prix.
After closing to within 14 points of Rossi's championship lead with victory at Aragon, Lorenzo sprained his shoulder after falling from a minibike during training.
Asked how he felt the Spaniard's ailment altered the complexion of the championship battle, Rossi said: "Sincerely, it's impossible to know, and also I think Jorge doesn't know.
"He'll have to wait to see how he's feeling when he rides the bike tomorrow morning. But one time Jorge raced with a broken collarbone and a screw put in three hours before [at Assen in 2013].
"So we have to just think of us and try to make the maximum to be competitive on Sunday."
Lorenzo meanwhile explained that the pain in his shoulder has receded in recent days, and doesn't expect it to be a major issue for Sunday's race.
"When I arrive at the hospital before the x-ray I was worried because they were thinking there may be an operation, but luckily there was no need," he recalled.
"I feel a little bit of pain, it's a bit uncomfortable, but it has improved a lot these last few days, we've done everything to accelerate the process of recovery.
"Today I feel very good, tomorrow I will be better, and on Sunday even better."
Repeat of 2010 unlikely
During their previous stint as Yamaha teammates in 2010, Rossi and Lorenzo were famously engaged in a bitter duel at Motegi for third place, with the former coming out on top.
But the points leader believes a repeat his unlikely given Lorenzo's tendency to escape at the head of the field, and says a podium finish at a track where his rival is strong will be his aim.
"Our way of racing is quite different," Rossi explained. "Jorge starts from the beginning very strong and it's difficult to go with him.
"2010 was a great battle, we did a lot of overtaking and it was very hard. I remember it in a good way but I don't know if it will happen again.
"Usually Jorge is very, very strong at this track, he won here the last two years, but I'll give my maximum, try to make a good race and arrive on the podium like in Aragon."