Subscribe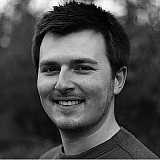 Jorge Lorenzo has suffered a sprained right shoulder ahead of next weekend's Japanese Grand Prix - although the two-time champion's participation in the Motegi race is reportedly in no doubt.
According to Spanish website Motocuatro, a fall while training on a mini bike was the cause of Lorenzo's injury, which was revealed during a subsequent visit to a medical centre in Barcelona.
Lorenzo's injury however should not rule him out of action in Japan, the first leg of a gruelling triple-header of Asia-Pacific flyaway races that will play a pivotal role in deciding this year's MotoGP champion.
The Spaniard has a 14 point deficit to close in the final four races of the year as he trails championship-leading Yamaha teammate Valentino Rossi, who escaped injury after suffering a fall in the post-Aragon Michelin tyre test on Monday.
Defending champion Marc Marquez, meanwhile, arrives in Japan having fractured his finger during a training accident, although he is also expected to have no trouble racing at Motegi.