Get alerts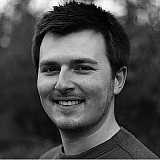 Michelin has warned that MotoGP riders will need to adapt their riding styles to make the most of its new tyres when they are introduced next season.
The French firm replaces Bridgestone as the championship's sole tyre supplier from 2016, with riders having their most recent taste of Michelin's offering during a post-race test last month at Mugello.
The test didn't go without incident however, as Valentino Rossi, Jorge Lorenzo and Marc Marquez all suffered low-side crashes during race simulations on the new rubber, prompting speculation that the front tyre taken to Italy by Michelin was behaving strangely.
But, Michelin's Pascal Couasnon said that the problems encountered during the test were not a fair reflection on the 2016 tyres, warning that, while development is still ongoing, the onus is on the riders to modify their styles to suit the new tyre.
"One has to be very careful in trying to interpret what goes on during these tests," Couasnon told Motorsport.com.
"Because the tests usually take place soon after [a race], the bikes are not necessarily set up to run on Michelin tyres.
"For the riders, it's a bit complex – they basically have to forget the handling of the current spec tyre and discover something completely new.
"The bikes need to be correctly set-up and the riders need to get to grips with the handling of our tyres."
New tyres will mix up the field
Couasnon added that no matter what steps Michelin may take to improve its products between now and 2016, the introduction of the new tyres will inevitably shake up the competitive pecking order to a certain extent.
He said: "I think that the front-runners are questioning themselves, while the guys running closer to the rear of the pack are seeing this change as a great opportunity!
"However, between what we see now and the upgrades we will introduce, and the fact that the riders will get gradually used to our tyres, everything will fall into place."
MotoGP riders will have their next chance to sample Michelin's 2016 tyres during a post-race test following next month's Czech GP at Brno.
Interview by Guillaume Navarro