Get alerts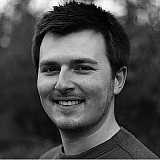 With half of the MotoGP season down, Jamie Klein assesses how the class of 2015 have fared over the course of the first nine races.
We may be only halfway through the MotoGP season, but fans have arguably already witnessed enough drama and memorable battles in the first nine races to ensure 2015 goes down as a classic season – come what may in the latter part of the year. 
From Valentino Rossi's revival and fascinating intra-Yamaha duel with teammate Jorge Lorenzo to reigning champion Marc Marquez's misery aboard a recalcitrant 2015 Honda, there have been no shortage of storylines and heroic rides up and down the field.
Here, we give each of the championship's leading protagonists a grade for their performances so far, taking pre-season expectations and the quality of the machinery at their disposal into account.
Valentino Rossi (Yamaha): A
It's almost impossible to give Rossi enough credit for the way he has re-invented himself over the course of the last 18 months – and this season the 36-year-old has really begun to reap the rewards of that painstaking process, two wins in the first three races providing a solid platform on which to build an assault on an eighth premier class title.
Although Jorge Lorenzo was subsequently able to reduce his championship lead to a single point with four successive inch-perfect wins, Rossi dug deep to respond with a memorable victory over Marc Marquez at Assen, aided by a revised chassis, before leading home Lorenzo in Germany to give himself a cushion of 13 points at the halfway mark.
What's more, Rossi is proving the master of consistency in 2015, having finished every race so far on the podium – and though his peaks haven't been as high as Lorenzo's, he's had fewer 'off' races too. On this form, few would be brave enough to bet against 'The Doctor' getting the job done.
Jorge Lorenzo (Yamaha): A-
After a subdued start to the year – caused by a problem with his visor at Qatar, bronchitis at Austin and a mistaken tyre choice at Argentina – Lorenzo finally got his season going in earnest with an imperious display on home turf at Jerez, where he led every lap from pole and sent a clear message to teammate Rossi that he wouldn't have things all his own way in 2015.
It seemed something was unlocked within the Spaniard that weekend, which followed hot on the heels of confirmation by Yamaha's Lin Jarvis that Lorenzo, contrary to speculation, would stay with the team in 2016. A newfound confidence was surely crucial to the purple patch that also encompassed dominant wins at Le Mans, Mugello and Barcelona.
Since then, Lorenzo has allowed Rossi to regain the advantage at Assen and the Sachsenring – two circuits that have never suited Lorenzo's unique riding style particularly well. His narrower operating window could end up being a decisive factor in the title showdown with his teammate.
Andrea Iannone (Ducati): A-
Had you predicted that Iannone would be lying third in the points at the halfway stage prior to this season, most observers – not least from within the Ducati team – would have given you an odd look. And yet, here we are, with the self-styled 'Maniac' leading Marquez by four points and his teammate Andrea Dovizioso by 31 after a stellar opening part of the year.
Helped by Ducati's most competitive bike since 2010, Iannone has settled into life as a full factory rider exceptionally well, his most notable achievement so far being to overcome a dislocated shoulder to take pole position and then a commendable second place in his home race at Mugello.
That he has finished in the top five at every race bar one also demonstrates the degree to which Iannone has matured since his Moto2 days – when his blinding speed was often matched by a propensity to throw his bike into the scenery. Instead, it's the considerably more seasoned Dovizioso who has been keeping the Ducati mechanics busy in recent races.
Marc Marquez (Honda): B-
To put how far Marquez has fallen from grace in 2015 into perspective, consider this: after the first nine races of last season, the 22-year-old held a 77 point lead in the championship having won every single time. This year, he's stood atop the podium just twice and languishes 65 points behind Rossi at the top of the standings.
Last year's success must feel like a distant memory to a rider who has struggled to get to grips with Honda's 2015 chassis, which doesn't allow him the same margin of error that he's been accustomed to. That's why, after an especially calamitous outing at Barcelona, where he registered his second DNF in a row, Marquez took the gamble of reverting to last year's frame.
The switch has clearly had the desired effect, the Spaniard coming within an ace of victory at Assen before finally notching up a second success of the season at the Sachsenring in his familiar dominant style.
It's surely too late to mount a title charge now, but with his confidence now restored, watching Marquez go all out for wins promises to be nothing if not entertaining.
Andrea Dovizioso (Ducati): C+
This season has very much been a case of famine or feast for Dovizioso, who kicked off the year with four podiums in the first five races – coming within a tenth of Ducati's first win since the Stoner era at Qatar – before slipping down the standings through a combination of bad luck and several costly errors that have allowed his new teammate Andrea Iannone to gain the upper hand.
An exhaust problem at Mugello kicked off a disastrous run in which Dovizioso has scored just four points in as many races. A disappointing 12th at Assen was attributable to a vibration, but DNFs at Barcelona and the Sachsenring were simply caused by rider error, while the Italian also cost himself valuable points by running into the gravel at Jerez.
Whether these mistakes can be attributed more to the pressure he's coming under from his younger colleague or to the frustration he's feeling that Ducati has proven unable to keep pace with Honda and Yamaha in the development race is known only to the man himself. But, whatever the reason, a rider of Dovizioso's stature and experience should be doing better.
Dani Pedrosa (Honda): B
It's difficult to accurately rate the performances of a rider whose season will inevitably come to be defined by his severe arm pump condition and subsequent three race lay-off, but it would be fair to say that, given the circumstances, not too much more could have been expected of Pedrosa.
Having been eclipsed by Respol Honda stablemate Marquez last season, expectations were relatively subdued for the 29-year-old coming into 2015 – although the bitter irony is that his surgery robbed him of any chance of really capitalising on his teammate's frailties aboard this year's RC213V, a bike on which Pedrosa has seemed at least comfortable, if not especially rapid.
His ride to a solid second behind Marquez at the Sachsenring was by some distance his most convincing performance of the year, suggesting that his fitness may well now be more or less back to normal.
It's a shame for Pedrosa that he's reached such a stage just as the man on the other side of the garage has rediscovered his hitherto missing spark.
The rest
Among the satellite riders, the standout man has unquestionably been Tech 3 Yamaha's Bradley Smith (B+), whose consistent scoring has put him level with Dovizioso in the standings and comfortably ahead of highly-rated teammate Pol Espargaro (C).
The Spaniard has admittedly suffered arm pump problems of his own, undergoing surgery in May, but nevertheless will need a marked upsurge in form in the second half of the season if he is to guarantee his place within the Yamaha stable beyond the end of the year, particularly with Moto2 rider Alex Rins thought to be on Tech 3's radar for 2016.
Both of Honda's satellite riders have endured a tough season so far. A succession of DNFs has left Cal Crutchlow (B-) further down the leaderboard than he should be, although his recent struggles to match his factory counterparts as he could earlier in the year probably says more about the Repsol squad's progress than any shortcomings of the Brit.
Meanwhile, Scott Redding (C-) has endured a wretched time aboard the Marc VDS Honda, having scored three fewer points than this time last year aboard the Japanese manufacturer's Open class bike. Riding for a team new to the premier class can't be helping matters, but equally suggestions that the 22-year-old's ride is far from secure for next season are understandable.
Maverick Vinales (B+) has settled into life in the premier class nicely, having secured Suzuki's best finish of the year at Barcelona with sixth place.
In the same race, Aleix Espargaro (B) blotted his copybook with a crash having started from a surprise pole, and while previous retirements at Le Mans and Mugello were not of his making, he has been pushed much harder by his younger compatriot then most were predicting.