Subscribe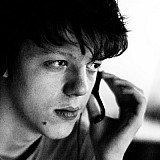 Antonio Giovinazzi, recently linked with Formula 1 and DTM opportunities for 2017, says he will put any decisions about his career future aside after until the GP2 decider at Abu Dhabi.
Giovinazzi, 22, currently sits atop of the GP2 standings, seven points clear of his Prema teammate Pierre Gasly, heading into Abu Dhabi - where he could become the series' first rookie champion since Nico Hulkenberg in 2009.
His campaign, which has so far featured a field-best five race victories, has reportedly attracted the attention of both Formula 1 teams and relevant manufacturers.
The Italian has been recently linked to Formula 1 teams Force India and Haas, as well as Mercedes' DTM outfit.
Asked during last weekend's WEC round at Shanghai whether he had any concrete plans already in place for 2017, Giovinazzi told Motorsport.com: "Not yet. My target is to win the championship in GP2 and, the Monday after Abu Dhabi, we will work for 2017."
Giovinazzi's nationality means he has often been mentioned in conjunction with Ferrari, especially after having been invited over to Maranello for a test day in the simulator - but the Italian insists that there has been no further contact since and that the simulator run was "a present for the season".
Meanwhile, asked whether a Mercedes DTM seat was an option, Giovinazzi said: "Ah, it's possible, also.
"DTM is a good championship, I raced already there with Audi, I would for sure enjoy to do DTM - but every championship is really good. My target, honestly, is to become a professional driver.
He added: "Like I say, that's the job of my manager, to find the best solution for me.
"The job of my manager is to find a good position for me for 2017, and my job is to drive fast. Monday after Abu Dhabi, we sit together and decide for 2017."
In theory, Mercedes would have a difficult time accommodating Giovinazzi - who made his debut subbing for Audi's Timo Scheider at Moscow last year - in its line-up.
The marque has signed frontrunner Edoardo Mortara away from Audi but is yet to announce anything regarding the future of its other eight drivers.
With DTM manufacturers going from eight cars per marque to six for 2017, any place in the line-up for Giovinazzi means Mercedes would have to let go of four of its current drivers.
GP2 title shot seemed "impossible"
While Giovinazzi still faces a difficult task in wrapping up the title in Abu Dhabi - with main rival Gasly having shown strong Yas Marina pace on several occasions in the past - the Italian is happy to have made it this far, and says he would not have imagined challenging for the championship at the beginning of the year.
"For me, it was impossible [to imagine]," Giovinazzi said.
"I was a rookie with a rookie team, but now I'm happy to be here and for sure I will give everything to win this championship.
"[After Shanghai WEC] I'm 100 percent focused on the GP2 race, it will be quite a big event for me - and seven points from Pierre is nothing. I need to focus 100 percent and be ready from Friday, from qualifying."
The Italian insisted having to focus on the GP2 showdown was the reason for him opting out of the WEC rookie test opportunity with Audi.
"It's the week before Abu Dhabi. We know already GP2 is very hard, you have only one free practice and straight to qualifying. I just want to arrive there with the right mentality and be ready on Friday."
Interview by Jamie Klein