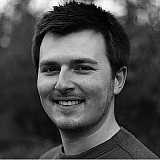 Romain Grosjean is committed to helping Lotus stave off Toro Rosso in the constructors' championship despite the fact he will be leaving the Enstone team at the end of the year.
Lotus is currently locked in battle with Toro Rosso over sixth place in the teams' standings, with just six points separating the two outfits with only two races left.
And although Grosjean is departing Lotus to join the new Haas team in 2016, he says it will be his goal in Brazil and Abu Dhabi to keep the Faenza squad at bay.
"We have to stay in front of Toro Rosso," said Grosjean. "Force India is out of reach now, but I'm sure we can keep Toro Rosso behind.
"It's quite big money [involved], and although I'm not here anymore for next year, what I want to do is give it 100 percent until the end.
"If we can do a big step here, because maybe Abu Dhabi is tricky for us, then it's a good thing for the team."
He added: "On the other hand, I want to enjoy this last two races with Lotus, [in Brazil] especially because I never got good results, I think I finished only once, but I just love the track.
"So hopefully we get a good and clean weekend."
Top 10 spot the aim
As well as targeting defending Lotus' constructors' position, Grosjean has also set himself the personal goal of ending the season in the top 10 of the drivers' standings.
The Frenchman currently lies 11th on 45 points, two points behind Max Verstappen but only a point clear of Nico Hulkenberg.
"It's going be tough because Nico is behind me and Verstappen is in front," admitted Grosjean." It's tight, but who knows.
"You can always get there and it's big fun trying to score as many points as I can for the team – and you're always allowed to dream, so let's dream of another podium before I leave."
Interview by Federico Faturos