Subscribe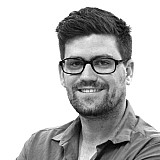 Ferrari boss Maurizio Arrivabene says he has concerns that tomorrow's first use of F1's new qualifying format will result in a 'supermarket queue'.
While defending the idea of making changes to the qualifying format, Arrivabene suggested that perhaps the system shouldn't have been rushed in for the Australian Grand Prix.
He also predicted that it could be like 'the line at the cashier of the supermarket' at the beginning of the session.
"I don't want to be against any changes, Ferrari don't want to be against the change, I simply think that maybe giving a bit more time to the team to work on ideas was better," he said.
"I can't say so with a certainty. The only certainty is that more probably tomorrow at the beginning of the qualifying we are going to see a line like on Saturday at the cashier of the supermarket – everybody wants to go out.
"Then we will see. It's not fair to criticise before that has happened."
Horner hopes radio ban isn't going "too far"
Speaking of the new-for-2016 regulations, Red Bull Racing chief Christian Horner added that his concerns centre around the radio clampdown, and the impact it could have on the sport's fan base.
"I think it's going to be a voyage of discovery and I hope we haven't gone too far on the radio stuff, because that's taking away an element of dialogue between the engineer and the driver," he said.
"And some of that from behind the scenes can be quite entertaining, some it x-rated, but quite enthralling for the fans."
Horner also predicted that managing how to best use the restricted communication is something that is unlikely to be done across one race weekend.
"I think the problem that we have is that the complexity of these cars is so great now and the assistance that is required from the pit-wall and behind the scenes is very different to Formula 1 of even three, four years ago," he said.
"And it's finding that line: is it right to help a driver find a bit of clear space in traffic or to pit now and so on?
"I think it's going to be a bit of a voyage of discovery with this rule and I think applying it to the operation of the car is one thing; applying it to other sporting measures... we need to find that right balance and I'm not sure we're going to achieve that immediately in one weekend."