Subscribe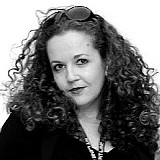 Kate Walker is your guide to a team-by-team run-down of what happened on the third day of official Formula One testing at Barcelona in Spain.
Testing focus: Show pace was no fluke
Breakdown tally: 0, but an early spin caused a red flag
In today: Sebastian Vettel
In tomorrow: Sebastian Vettel
Sebastian Vettel's first day of running at the Circuit de Catalunya didn't get off to the best of starts, when the Ferrari driver misjudged the amount of grip his cold tyres had to offer and spun into the gravel at Turn 5 within minutes of the pit lane opening.
The resultant red flag didn't affect the team's programme much; the team were able to continue with their planned reliability testing and long runs, with Vettel completing 105 laps over the course of the day, with a best time of 1m26.407s that saw him fifth on the timesheets.
Sebastian Vettel: "This morning I was sleeping a bit and, coming out of the pits on cold tyres, I spun. The least I could do was help the guys clean all the gravel out of the car!
"Then, we worked mainly on reliability, doing a good number of laps. We are managing to run without too many problems, but it's really hard to tell where we are compared to the others.
"We need to work day by day to try and understand our car. In general, both me and Kimi are pleased with the way it handles, but there's still a lot to do."
Force India
Testing focus: Get the season started
Breakdown tally: 0
In today: Pascal Wehrlein
In tomorrow: Nico Hulkenberg
With little to do but gather as much data as possible on the 2015 tyre compounds while running their 2014 car, Force India had another trouble-free day hampered only by the light rain that affected all and sundry.
Pascal Wehrlein got his first full day's running in the VJM07 after subbing for Mercedes at short notice on the first day of Barcelona testing. After 81 laps, Wehrlein stood eighth on the timesheets with a best effort of 1m27.699s.
Chief race engineer Tom McCullough: "It's never ideal to have rain showers disrupting the day, but in the end everyone is under the same sky and facing the same challenges. Today it was a matter of adapting to the conditions and making the most of the time we had.
"Pascal settled within the team really well in his first full day, getting to know the engineers and the mechanics; he did a very mature and solid job without putting a single foot wrong.
"We managed to include both set-up and long run evaluations in our programme."
Lotus
Testing focus: Harder, better, faster, stronger
Breakdown tally: 0
In today: Pastor Maldonado
In tomorrow: Romain Grosjean
It was another productive day for Lotus, with Pastor Maldonado top of the timesheets for the second time this week. Over the course of 104 laps spent gathering data on Pirelli's 2015 rubber while conducting endless aero analysis, the Venezuelan driver managed a best lap of 1m24.348s during an afternoon spent working on set-up changes and simulations.
There were no delays to the team's programme, save for those caused by the red flags of others and the need to tweak set-ups and fit and remove various data-gathering devices.
Trackside operations director Alan Permane: "It was a productive day for us today. We chose to stay in the garage when it was damp outside yet we still managed to complete over a hundred laps.
"We've worked through a long checklist including aero and tyre assessments in the morning, then various performance assessments in the afternoons. Our aero work has been particularly productive and we're showing good correlation with our wind tunnel and simulations."
Testing focus: Get the power unit working well
Breakdown tally: 1
In today: Jenson Button
In tomorrow: Fernando Alonso
It was another challenging day for McLaren thanks to the reappearance of the MGU-K seal failure that scuppered the team's running plans on Thursday. Today's failure was all the more frustrating, however, as it involved the redesigned component that was supposed to prevent recurrences of Thursday's problem.
What little running Jenson Button managed was not all bad news, however - according to the Briton, the MP4-30's issues are all to do with power unit integration, and not the car's driveability. With only 24 laps under his belt, Button was last on the timesheets with a 1m29.151s lap.
Jenson Button: "Yesterday wasn't bad, with more mileage and lots of data gathered, but today's been tricky – it hasn't been my day. We had a similar problem to the one we faced on Thursday, with the faulty MGU-K seal, so the afternoon running was limited to aero testing and pitstop practice.
"I still can't comment on where the car will be when everything is running smoothly, as I haven't had the chance to run it properly without meeting problems. Having said that, I feel like there's definitely nothing wrong with the car or any stand-out issues with driveability."
Mercedes
Testing focus: Keep it bullet-proof
Breakdown tally: 0
In today: Lewis Hamilton
In tomorrow: Nico Rosberg
While Mercedes have not had much in the way of car problems to deal with this week, their personnel issues and ill drivers have proved something of a headache. Cue sighs of relief all around when an on-the-mend Lewis Hamilton clocked up 101 laps of the Circuit de Catalunya with no apparent issues.
The defending champion ended the day third on the timesheets with a 1m26.076s lap, having used his track time to evaluate set-up changes rather than focussing on sheer pace. The team paid particular attention to suspension and aerodynamic analysis of the W06.
Lewis Hamilton: "I'm glad I got some good time in the car today with 101 laps. We weren't looking for a quick lap - just driving round looking at set-up changes. If the weather had been better we would have had more mileage but we got through everything we wanted to today anyway.
"All things considered it's been a great day. The biggest issue at the moment is actually getting the tyres working properly. There's temperature in them but they just don't seem to ever be in the operating window. Hopefully when we see warmer temperatures they'll be better. The car itself feels solid and we've been good on reliability."
Testing focus: Race preparations and miles on the car
Breakdown tally: 0
In today: Daniil Kvyat
In tomorrow: Daniil Kvyat
Another strong day for Red Bull saw Daniil Kvyat work through a near-identical programme to that completed by Daniel Ricciardo yesterday. The RB11's reliability has improved dramatically over the past two days, allowing the Milton Keynes racers to start logging a respectable number of laps while working through race simulations and pit stop practice, both signs of a team confident in the progress of their testing programme.
At the end of his first day of truly heavy running, Kvyat was sixth on the timesheets with an impressive 111 laps under his belt and a best time of 1m26.589s.
Head of race engineering Guillaume Rocquelin: "Today's running with Dany was pretty much a carbon copy of what we did with Daniel yesterday, although this morning we were hampered a bit by the weather conditions.
"As yesterday, we got through a lot of pit stop practice and tyre work in the morning but today the conditions for the last hour of the morning meant it was largely pointless to do any running, so we lost maybe 30 laps of running there. However, in the afternoon we switched Dany over to long runs and worked through that programme without any hitches."
Sauber
Testing focus: Trialling aero and set-up configurations
Breakdown tally: 0
In today: Marcus Ericsson
In tomorrow: Felipe Nasr
It was a difficult start to the day for Sauber, who lost out on an entire morning's running thanks to a gearbox issue carried over from day two of the Barcelona test. Marcus Ericsson's planned programme of set-up and functionality checks was somewhat curtailed, but the Swede was nonetheless able to complete 53 trouble-free laps when he finally emerged from the garage.
When all was said and done, Ericsson stood fourth on the timesheets thanks to a best lap of 1m26.340s.
Head of track engineering Giampaolo Dall'Ara: "We had a late start as a consequence of some work we carried over through the night from yesterday. In the afternoon we were able to recover on the programme side and were chasing the weather to some extent.
We had pretty variable conditions and it was also colder than the previous days. However, we were able to put together more set-up checks, functionality tests and measurements."
Toro Rosso
Testing focus: Practice makes perfect
Breakdown tally: 1
In today: Max Verstappen
In tomorrow: Carlos Sainz Jr
Fastest in the morning, Max Verstappen ended the day second on the timesheets thanks to Pastor Maldonado deposing him in the afternoon. The Dutch rookie was the hardest worker of the day in Barcelona, completing an astounding 129 laps of the Circuit de Catalunya with a fastest time of 1m24.739s.
Over the course of his near-double race distance day, Verstappen worked on all manner of race procedures, including fuel saving and management. Shortly before the chequered flag, the STR10 gave up the ghost on track, bringing out the final red flag of the day.
Chief race engineer Phil Charles: "Second fastest? We are not looking at lap times yet, but that was just the natural result of running the Super-soft Pirelli. In fact we worked with many different tyre types today, which was useful for Max.
"He did a mix of short and long runs and practiced various race procedures that are new to him, including "lift off," the technique for saving fuel during periods of a Grand Prix.
"He also had plenty of pit stop practice and that's what caused him to stop just before the end of the day, as the clutch had had enough. It was a case of having worn the car out with all that work rather than a technical problem." 
Williams
Testing focus: Maintain the good start
Breakdown tally: 0
In today: Felipe Massa & Valtteri Bottas
In tomorrow: Valtteri Bottas
Both Felipe Massa and Valtteri Bottas shared driving duties at Williams today, with each man using his time behind the wheel to focus on pit stop practice, something that had originally been scheduled for the final day of the first Barcelona test.
The Grove racers have been barrelling through their planned test programme with a very reliable car, and with pace not the objective today Williams were seventh (Massa) and ninth (Bottas) on the timesheets. Massa completed 55 laps with a best effort of 1m26.912s, while Bottas logged 48 laps with a best time of 1m27.556s.
Chief test and support engineer Rod Nelson: "We were expecting rain today so we changed the plan slightly. The day was dedicated to pitstop practice and we ran through various scenarios, issues and problems we may encounter in a race situation. I am happy with the way the team has managed themselves and worked with the issues thrown at them. We have a busy programme planned for Valtteri tomorrow so hopefully the conditions are good."
Any other business
Day three of the first 2015 Formula One pre-season test in Barcelona saw three red flags. The first, caused by Sebastian Vettel, occured in the first few minutes of the day's running when the Ferrari driver span on cold tyres. Jenson Button stopped on track at Turn 7 just over an hour later, while the final red flag came about at the end of the day, when Max Verstappen's over-worked STR10 gave up the ghost after 129 laps.