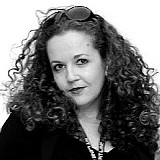 Could entering F1 be a saving grace for VW following the recent emissions scandal, or will its motorsport programme take a big hit? Kate Walker analyses the possible outcomes of one of the industry's biggest ever scandals.
Over the course of the past week, the Volkswagen Automotive Group has found itself dominating the headlines, first with a renewal of the rumours around its potential F1 entry with Audi, and then with the destruction of their public image when it emerged that the company had been deliberately cheating vehicle emissions tests on up to 11 million cars.
While there are many compelling reasons for VAG to expand its motorsports programme to include Formula 1, the emissions revelations have had a heavy cost.
Not only is the US Environmental Protection Agency (EPA) expected to hit VAG with sizeable fines for its deceit, but consumer confidence in the brand is at an all-time low. Since news of VW's "defeat device" emerged, $44.8 billion has been wiped off the value of the company.
So what does this mean for those F1 rumours bandied about in more profitable times?
Poor timing
From a financial standpoint, the size of the potential fine VW faces should put the kibosh on any plans to enter Formula 1. With a possible $18 billion fine levied by the US government and operating profits of around $14 billion per annum, the German automotive giant will not be in the rudest of fiscal health in the immediate future.
Add to that the rapid depreciation in VW's share value, which dropped 20 percent on Monday alone, and a new F1 programme looks to be both frivolous and prohibitively expensive.
VW have put aside $7.3 billion to cover anticipated fines, and the company has cash reserves of $24 billion - more than enough to pay penalties without going into the red, but with jobs now at stake and the German economy under threat it will be hard for the board to make a convincing argument that its presence in F1 is of vital importance.
Few expect VW's total fines to reach the $18 billion figure that has been bandied about. The Environmental Protection Agency fined BP $5.5 billion for environmental violations under the Clean Waters Act, and industry experts say that it is rare for maximum penalties to be extracted.
In an interview with Business Insider, Michael Steel - an environmental lawyer at Morrison Foerster - said that the EPA's Notice of Violation was traditionally used as a starting point for negotiations.
"The NOV is an invitation to enter into settlement negotiations," Steel said. "I wouldn't be surprised if VW and the EPA have already held preliminary talks on the matter. … The maximum is almost never reached. The EPA will determine an appropriate amount that makes violating the regulation no longer financially worthwhile."
Steel predicts that VW and the EPA will come to an overall settlement of around $1 billion that will also include a civil penalty.
Still, even that figure is more than three times higher than the previous record penalty of $300 million levied by the EPA against Hyundai and Kia after their own emissions violations in 2014. General Motors paid $900 million following their failure to enforce a timely recall of cars with faulty ignitions.
More than 50 class-action lawsuits have already been filed in the United States and Canada, although fewer than 500,000 vehicles are said to be affected in the US.
In Europe, more than 11 million vehicles have been sold by a manufacturer known to have deliberately deceived their customers, and the financial penalties will only escalate. Private individuals in Germany have begun filing claims with the public prosecutor, and the number of claimants is escalating rapidly as more details of the scandal emerge.
There are also concerns that the VAG scandal could impact the German automotive industry as a whole, potentially affecting a key sector of the German economy and up to 775,000 jobs - or two percent of the German workforce.
With consumer confidence in Volkswagen now at an all-time low, it would be particularly tactless timing for the Group to announce that it was launching an F1 programme.
F1's biggest supporter gone
From a corporate standpoint, the resignation of CEO Martin Winterkorn is another reason to bet against VW entering Formula 1. Winterkorn was widely considered to be the greatest supporter of an F1 effort on the VW board, and his departure makes the notion of Volkswagen adding to its existing roster of motorsports commitments less likely.
As VW was one of the manufacturers involved in developing the 2014 F1 power unit regulations, it was widely hoped that the marque would enter the sport when the new hybrid era began. But in 2012, VW AG motorsport director Jost Capito pointed at the WRC programme as the reason behind VW's lack of F1 interest.
"I've got my hands full with the WRC right now and we have to focus on that," Capito said. "This is the very much the main motorsport programme for us and the board is watching it very closely. I think that's what we have to deliver."
Despite Capito pointing to the World Rally Championship as VW's main competitive focus, the marque can also be found competing in Rallycross, Formula 3, and DTM, not to mention the twin LMP1 programmes of Audi and Porsche, and their GT efforts with Bentley and Lamborghini.
Scandal a boost to F1 hopes?
Ironically, there is a chance that the scandal could make an F1 effort more likely, not less.
With VW having suffered a dramatic loss of public confidence as a result of their deliberate rigging of the emissions tests, a concerted effort to develop efficient hybrid racing engines for use in a championship powered by fuel efficiency and energy recovery systems - as F1 now is - would be a public statement of the manufacturer's intent when it comes to cleaning up its act.
It was the TDI cars in VW's range that were designed to game the emissions tests, and to produce an FIA-compliant turbo-powered engine could turn a negative into a positive, particularly if VW are able to achieve the seemingly impossible and develop a competitive power unit on a par with Mercedes.
'Win on Sunday, sell on Monday' may no longer apply as an adage, but if the German manufacturer is able to do better with its F1 turbos than rivals Renault and Honda, there is a great narrative for use in future marketing of their turbo range.
Bizarrely, an F1 programme - however unlikely it may seem - could prove to be the saving grace of VAG's turbo-powered vehicles, even allowing for the fact that Formula 1 is hardly reputed to be the apogee of either corporate ethics or environmental responsibility.