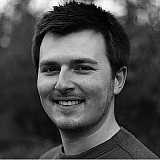 Alexander Wurz will remain with the Toyota WEC team for a further two years in a new advisory and ambassadorial role.
Wurz announced his retirement from racing last month, bringing to a close a career that brought two Le Mans 24 Hours wins and three Formula 1 podium finishes with Benetton, McLaren and Williams.
The WEC season-ending 6 Hours of Bahrain was the final race of a four-season stint at Toyota for the Austrian, who will now work behind the scenes with the Japanese manufacturer to "assist with driver and team development" and "promote Toyota's hybrid LMP1 technology at the race track and beyond."
"I always intended that the end of my racing career would not be the end of my active involvement in motorsport, so I am pleased to start a new chapter in my life with Toyota," said Wurz.
"We have experienced a lot together since the beginning of this project and it is exciting to be part of the team's future.
"With a new car coming in 2016 and the WEC going from strength to strength, there is a lot to be excited about as we fight to reclaim our place at the front."
Alongside his Toyota commitments, Wurz will continue his F1 activities, which include being chairman of the Grand Prix Drivers' Association.
His place in the Toyota WEC line-up is expected to be taken by Kamui Kobayashi, although this has not yet been confirmed.