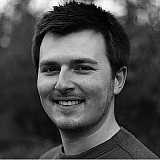 Reigning MotoGP champion Jorge Lorenzo says his second practice showing at Austin was not entirely representative of his pace, as his efforts were stymied by an engine problem on his first bike.
Having emerged as Marc Marquez's closest challenger in Friday's opening practice session at the Circuit of the Americas, Lorenzo slumped to fifth place in FP2, eight tenths off the pace of a dominant Marquez.
The Yamaha rider said that his running was compromised by an engine problem on his primary bike, forcing him to complete most of the session on a number two bike with a different set-up.
"This morning [in FP1] we were very close [to Marquez]," explained Lorenzo. "This afternoon we had some problems with the engine on the first bike, which has the best setting because on the second bike we try a different setting that was not good."
Lorenzo nonetheless is confident of a solid showing in Austin, a track at which he has only finished on the podium once, back in 2013.
"Our potential was much better than this fifth position," said the Spaniard. "I don't know if we can be as fast as Marquez, he loves this track and he's really fast, but we can be close, closer than other years, and over a race we can be constant and competitive."
Waiting on harder tyres
Asked by Motorsport.com about how the Michelin rear tyre held up after the severe degradation encountered by the riders in FP1, Lorenzo said he was looking forward to trying out the harder variant on Saturday.
"On the right side it looks quite used at the end of the session, because we just used the soft one, we didn't have the option," he said.
"Tomorrow they bring the harder compound so we will have to try in the morning and see if they don't have this problem."
Speaking about the stiffer construction rear tyre Michelin has brought to Austin following the drama of Argentina, he added: "To be honest I was a bit scared that these new tyres would be very difficult to warm up.
"But just from the morning I saw in a few corners the tyre was almost ready to push, so I'm happy with this rear tyre Michelin brings.
"It's not the same as the other one, but it's close, and let's see the difference tomorrow with the harder one."
Additional reporting by Charles Bradley