Get alerts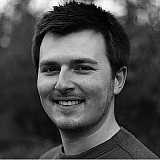 Sixteen-year-old rookie sensation Fabio Quartararo is showing all the signs of a MotoGP superstar in the making. Jamie Klein takes a closer look at the Frenchman's progress.
Though a superb return to form for Jorge Lorenzo may have been the main headline from Sunday's MotoGP race at Jerez, there was an equally impressive display from among the contingent of Moto3 riders earlier in the day.
The record books will recall that he only finished fourth at the Spanish circuit having started from pole, but Fabio Quartararo succeeded in showing exactly why he's being billed as the next big thing in motorcycle racing.
Going all out for victory
The 16-year-old led at the start of the final lap, but, after being demoted to third behind Miguel Oliveira and Danny Kent, made a desperate final bid for glory as he attempted to pass the pair at the last corner.
The lunge bore the hallmarks of inexperience, but where many lesser riders would have ended up in the kittylitter, Quartararo displayed his immense talent by somehow regaining control of his wayward Honda, avoiding a disastrous collision, merely running wide and collecting his fourth place.
"I wanted to win," he admitted afterwards. "I tried to pass my opponents in the last corner, like Marc Marquez and Valentino Rossi have done before, but it didn't go according to plan. I still don't have their experience."
Not yet he doesn't, but the Frenchman already has more experience under his belt than you might expect for someone of such tender years, having swept all before him in the Spanish-based CEV Moto3 championship, the de facto main feeder to the MotoGP ladder.
Success in Spain
A then 14-year-old Quartararo took the Spanish Moto3 title at the first time of asking in 2013 by a single point, before sweeping all before him in a dominant 2014 campaign – he defended his title by a mammoth margin of 120 points, winning nine of the 11 races and never finishing off the podium.
Such was his incredible form that Moto3 opted to relax its minimum age limit of 16 to accommodate the young wunderkind, who only celebrated his 16th birthday late last month, the Frenchman duly taking up a prize berth at the Estrella Galicia Monlau team that took Alex Marquez to title glory last year.
Arriving at a track with which he was already familiar for the first time in his fledgling grand prix career, Quartararo demonstrated his pace in qualifying at Jerez before going toe-to-toe with Oliveira and Kent for the entire race, veterans of 66 and 77 grands prix respectively.
And though he missed out on a first victory in Spain, the kid from Nice sits in a very handy third place in the riders' standings, putting him in contention to claim the Moto3 title at his first attempt.
On the fast track to MotoGP
Should he succeed in doing so, it would make him the first rider to take the crown in his maiden season in the lightweight class since Loris Capirossi in 1990, as well as putting him on the fast-track to a MotoGP ride.
Last year's Moto3 runner-up Jack Miller has shown that it's eminently feasible to bypass Moto2 and make the leap directly to the premier class so far this year aboard his LCR-run Open class Honda, taking class honours in Argentina with a typically feisty ride.
Quartararo could well make a similar jump, and in such a scenario attention would then inevitably turn to the question of whether he can beat the record currently held by Marc Marquez of the sport's youngest ever champion, the deadline to do so being no later than the end of the 2019 season.
All the pieces in place
It may seem premature to suggest Quartararo could go on to scale the same heights as Marquez, but when the Spaniard turned 16, he was embarking on his second season in the 125cc category, his first victory still over a year away. Quartararo's first win will surely come much sooner than that.
Under the wing of former 125cc champion Emilio Alzamora, who also just happens to be Marquez's manager, all Quartararo has to do is keep delivering the results, and his progression up the ranks should more or less take care of itself.
Delivering the results is precisely what the French teen sensation has done at every stage of his fledgling career up until now, so don't be surprised to see him competing with Marquez and the rest at the highest level sooner rather than later.