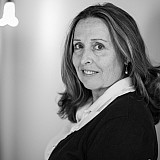 Montoya on getting up to speed in open wheel, his NASCAR reunion and Kurt Busch's learning curve with the double
CHARLOTTE – Juan Pablo Montoya returned to stock car country on Tuesday – but he was just stopping by to promote the Indianapolis 500.
After seven seasons in stock cars, Montoya has turned his full attention to open-wheel racing – and the No. 2 Team Penske Chevy -- well, with the exception of the Brickyard 400.
"When (Roger Penske) mentioned it to me," Montoya says of his opportunity to return to Indy in a stock car, "with the cars they got right now, it was a no-brainer."
However, since Montoya announced last September that he was returning to open wheel, his focus has been getting up to speed in IndyCar. Montoya immediately changed his workout routine and dropped 15-pounds. He felt he had to be in top shape, given the pace and intensity of the sport.
"What you get in a green-white-checker," Montoya says of NASCAR's overtime finishes, "you get from beginning to end in IndyCar. You got to drive it like a green-white-checker every freakin' lap."
Since the IndyCar season began, the 38-year-old Colombian has worked diligently to acclimate to the new style of race cars – quite the departure from the 3,400-pound vehicles he wheeled around with his old friend Chip Ganassi.
"It's funny because you have to drive them hard, but it's weird, because it's like a hard, conservative hard," Montoya said of stock cars. "If you go too hard, then it gets to the point where it doesn't go and it goes the wrong way. Where in IndyCar, the harder you drive it, the faster you go. The more efficient on an oval, the more on the edge you are as long as you can keep it wide open. It would be like taking the spoiler completely off of the cars at Daytona where people would be on the freakin' edge.
"At Daytona, when you do runs by yourself, everyone complains that it's boring. It is boring, because they're so easy to drive. You're so underpowered for the banking on the track, you're going too slow. At IndyCar in race trim, it's not as easy, but it's easier than normal. But when you go to qualifying – and NASCAR does the same thing – in IndyCar when you start taking the downforce off, it becomes a handful, because the freer you are and the more on the limit you are the quicker it is."
Montoya qualified 10th on Sunday but he feels his qualifying effort was hampered by the lack of practice due to rain last week leading into time trials. Not only has it been 14 years since he raced and won his first and only Indy 500, but the cars and technology also have changed significantly since then. Last weekend, Montoya was still searching for the "limit" of his car and never really felt he found that edge to turn the perfect lap.
"The problem with an IndyCar there are a lot more – limits," Montoya said. "If a NASCAR (car) goes, you can fight with it all the way to the wall to try and save it--they slide, you can help it. If an Indy car goes? Ask Kurt (Busch) what happens."
Juan Pablo Montoya and Kurt Busch
Busch, who is attempting the Indy/Charlotte double this weekend, lost control his Andretti Autosport car in Turn 2 during practice at Indianapolis Motor Speedway on Monday. He will have to go to a backup for the Indianapolis 500.
Montoya felt that the former NASCAR champ relied on his stock car training and used "too much wheel" when the car slid out from underneath him. Still, Montoya believes the rookie will also benefit from the liberal amount of practice time that the series has afforded him.
"The good thing is you've had all month, all week, 10 days to practice and be around cars," Montoya said. "Now, he's getting to the point where he's become more comfortable. The bigger thing is, I don't know how neutral his car because if you're really neutral you are by yourself the better you're going to be in traffic.
"The problem is if you're too loose, then you're screwed – and I think that's what happened. He probably over-corrected a little bit. But the reason the car went is probably because he was too neutral. Once it goes, it goes – and you're going to hit something."
Although Montoya became the first rookie in 34 years to win the Indy 500 when he pulled off the feat in 2000, he understands the challenge facing Busch. During Montoya's career he bounced from CART to Formula One to NASCAR and now to IndyCar. While Busch dabbled in other series, open wheel racing is not his first discipline.
"I did this transition before and I know a little bit of what to expect," Montoya said. "The problem with knowing what to expect is that you can be too conservative. I always felt that you had to build to it. He did a really good job all month building to it. He did a really good job in qualifying building to it.
"I don't know what happened with him there. It was really weird. If you look at the video, he loses it getting in then he overcorrects and the car goes right. If he doesn't correct it, he backs it in, or hits it sideways or spins or something. He had to do something. You never know which way is going to be worse. He just got behind the car.
"Jimmy Vasser gave me the best advice anyone ever gave me, 'Just lay back, relax and feel the right rear tire.' As long as you know where the right rear is, you're good because you can predict a car."
Montoya won't speak disparagingly about stock cars. He considers NASCAR "a real good show" but believes IndyCar racing is "a lot more fun". Montoya noticed the different pace immediately when he tested at Nashville Speedway last month to prepare for his stock car return at Michigan on June 15. Although he had tested on the track with Ganassi Racing in the past, Montoya says "visually it felt really slow and he kept missing the corners.
"It was weird," Montoya said. "I went in the rental car. I had been to Nashville…I knew where I had to brake and everything and I thought, this is wide open easy. My mind had already moved to what I need to expect from an IndyCar."
Still, Montoya is looking forward to Michigan, where, although he acknowledges it takes "cajones" to drive, he can hold it wide open. And as for the Brickyard 400, Montoya reiterates, "It's a great opportunity to be in really competitive cars. (Penske) hasn't won the Brickyard, and I'm pretty good there.
"It would be very special (to win on an oval) because we threw away a lot of them. We were pretty good at that. Honestly, it was like what's going to happen next. It was always like that. Right now, I'm 100 percent focused on what I'm doing right now."
Montoya says the change was good for him. Although he doesn't want to compare his current home to Ganassi Racing, he considers Team Penske the pinnacle of motorsports. He feels it's an advantage for Penske to have all of his racing operations and management under one roof and that's why "one has so much success and the other one doesn't."
Montoya hopes to add to Team Penske's 'success' – including an amazing 15 Indy 500 victories. Yes, Montoya already has his image on the Borg-Warner trophy – albeit a much younger version of the racer he is today. So what would it mean for the veteran to win the Greatest Spectacle in Racing twice?
"It would make it two for two," Montoya said. "I think it would be cool."