Get alerts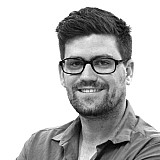 Nelson Piquet Jr says he and the NEXTEV TCR squad are in for a frustrating 12 months, with no quick-fix for the team's current woes in Formula E.
The squad has been plagued by a general lack of pace at the first two rounds, struggling to make headway with its dual-motor, single-gear powertrain.
While Piquet Jr did manage to score some points with eighth in Malaysia, largely helped by the high rate of attrition, it wasn't enough to give him any great optimism for the remainder of the season.
"It's the reality. We're not expecting to be on the podium every weekend, that's for sure," he told Motorsport.com.
"If we can score a couple of points here and there, the team's going to be more than happy with us. I think Oliver [Turvey] did it in China, I did it over here, and if we keep this average, one car in the points at each race, for us it's like being a podium, to be honest.
"We have a lot of issues at the moment, which I don't think will be fixed up quickly. Obviously we need to fix the problem for next year. We're not allowed to change anything in the car, so we can't fix it [this season]."
Piquet prepared to "rev off the limiter"
With a slow package and no quick-fix in sight, Piquet Jr says he's bracing himself for what will be an extremely frustrating year, particularly as he's the reigning champion.
"I'm a racecar driver. We want to win every weekend," he said.
"That's why it's hard for us to not want to punch everyone in the face when we get in a race weekend and we're so frustrated, knowing that things are going to be tough.
"I don't know, it's just very frustrating. Obviously there are going to be a lot of moments when I'm going to really rev off the limiter – but that's just because we want to win, and be in front.
"Coming from winning a championship to where we are now, it's even more frustrating than just the result. We had a championship-winning team, and suddenly we're running where we are.
"It makes it even more frustrating than just the pure results."