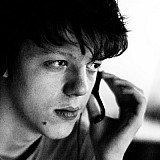 Sauber driver Marcus Ericsson believes Formula 1's smaller teams are being hampered by the new elimination-style qualifying format.
Speaking to the media in Bahrain ahead of the second round of the season, Ericsson said that the format, which debuted in Melbourne, hurt smaller teams' chances of fighting for spots higher up the grid by making them use up their tyres early on in qualifying.
He elaborated: "I think it was China last year, I was on my way to go out in Q1, but I managed to just on my last attempt go to Q2 - and then in Q2 I put a perfect lap and I managed to go to Q3.
"Now, with the new format, by Q2, you're done if you're a small team that's expected to fight for P15 or something. You cannot make the surprise of a perfect lap in Q2 because you don't have tyres in Q2 to do it.
"And for me this is one of the problems - that the bigger teams, they can sit back, they put on one set in Q1 and then they can be done with it.
"I think the problem is that the gaps between the smaller teams and the bigger teams are getting bigger with this format - which I don't think was the intention. I think the opposite was the intention."
Melbourne Q1 was "stressful, quite fun"
However, Ericsson, who had qualified 16th in Melbourne, did admit that his first experience with the new format was "quite fun".
"First of all, it was a lot more stress because we had to fit, like, three sets of tyres in eight minutes of track time," he said. "It was all of our tyres, basically, in qualifying.
"It's a lot more stressful - you don't have the time to look at data or anything, because you just go out, do one lap, straight in the box, boom, pitstop, on new tyres, off you go.
"As a driver, I didn't really know what was going on, I just tried to do my lap, rush into the pits, do my lap, rush into the pits - and by the end of Q1 I sort of started to breathe.
"I think it was quite fun - but the problem is for the smaller teams it's a big disadvantage."
Additional reporting by Roberto Chinchero