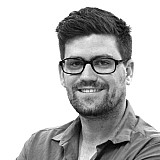 Todd Kelly is still hopeful of securing Alex Buncombe for the 2015 V8 Supercars endurance season – but if the Briton isn't available, could there be a surprise Aussie signing in the mix?
Buncombe, a Nissan Global driver, drove with the older of the Kelly brothers at the three endurance races last season, the pair finishing an impressive seventh at the Bathurst 1000.
Preferred option
Kelly wants Buncombe back – but told Motorsport.com that he is sweating on a decision from Nissan regarding whether or not Blancpain Endurance Series regular will be making the trip down under again or not.
"Last year we had Alex, who did a great job, and I'd be keen to have him back." confirmed Kelly.
"We've been trying to work out who of the Nissan Global drivers it is who will drive with me, and we haven't got an answer on that yet. I'm getting pretty keen to find out. Alex has done it before, so we'll see what happens."
Outside the Nissan family
While Kelly says a Nissan-affiliated overseas driver would be preferable, he did admit that the team hadn't ruled out signing a local driver. While the pool of locals is fast dwindling, there are some experienced endurance specialists still on the market.
A prime candidate could be Steven Johnson, who is currently unattached for the Sandown, Bathurst and Gold Coast weekends, and hasn't missed a Bathurst 1000 since 1993.
While Kelly didn't name names, he did admit that, failing a good overseas options, experience would be high on the list of desired qualities.
'There are a couple of good guys left," he said. "And experience certainly is important.
"With the engine upgrades, we're looking forward to the enduros this year, and we want to make sure we make the most of it."
The rest of the Nissan Motorsport enduro line-up seems set, with Taz Douglas and Dean Fiore already confirmed to drive alongside James Moffat and Michael Caruso respectively, and David Russell likely to be confirmed as Rick Kelly's partner at any moment.