Subscribe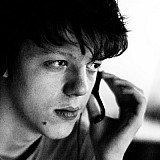 Andre Lotterer believes the Japanese Super Formula championship should be regarded as a legitimate route to Formula 1 because of how many established professional drivers race in it.
Super Formula, formerly known as Japanese Formula 3000 and Formula Nippon, served as a stepping stone to grand prix racing for the likes of Ralf Schumacher, Eddie Irvine and Pedro de la Rosa back in the 1990s.
But the presence F1 prospects on the Japanese series' grid became a much less frequent occurrence in the past decade.
The championship, however, does count towards the FIA Superlicense, with 25 points awarded to its champion, and it will see McLaren protege and GP2 champion Stoffel Vandoorne among its ranks in 2016.
Talking to Motorsport.com, Lotterer - who dovetails his Audi LMP1 duties with a Super Formula drive and won the latter series back in 2011 - said: "It should be [a viable route to F1].
"I think the ingredients and the level [are there] - we're all professional drivers, it's a fantastic school for drivers where I evolved a lot and sharpened my skills over the years."
Lotterer noted that a particular appeal of Super Formula as a route to F1 is that it allows young drivers to measure themselves against experienced racers.
"I believe the level is very high and, like I said, it's pro drivers," said the German. "And I don't think you find this in junior categories in Europe.
"Okay, you find the occasional talents but the people they are racing against are not established. 20 years ago, getting into F1, most of the drivers were almost 30 because they had to go through and prove themselves.
"And now I think motorsport has completely changed, it's: 'How much money do you have? Okay, you get a seat'."
F1 too focussed on youth
Lotterer, who was a Jaguar F1 tester back in 2002, also hinted that F1 undervalues experience when getting new blood into the category.
He said: "I do believe even young talents are great, they can do exceptional things.
"But I know I became a much better driver in my late 20s than I was in my early 20s, because I learned a lot more and I arrived at a much higher level.
"I had much more [of a chance] to go into Formula 1 when I was younger, although I was not as good as I am now."
Interview by Jamie Klein