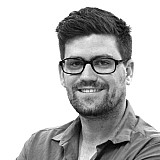 Leanne Tander is set to make a full comeback to the Australian Formula Ford Series after a 15-year absence.
Tander, wife of Holden Racing Team driver Garth Tander, was once one of Australia's rising Formula Ford stars, finishing seventh in the 1999 Australian Formula Ford Championship, before winning two races en route to finishing third in 2000, behind Luke Youlden and Rick Kelly.
The 34-year-old has recently made some starts in the Kent-powered class in the AFFS, and how now confirmed her decision to step up to the main Duratec-powered class for the remainder of the series in a newly-purchased Mygale.
'Competitors could be my kids'
"Given the success I have enjoyed in my Kent car of late, it might seem strange that I would purchase a car that is unknown to me and will cause me to compete directly against drivers young enough to be my children (Literally. I'm not even exaggerating. It's insane how old I feel at a driver's briefing!)," Tander wrote on her blog.
"But here's the thing – I'm no Lady Driver.
"Yes, I've been really enjoying racing my older Kent car. The driving and racing has been quite stress-free for me and a great way to ease back into it. Garth has also enjoyed tinkering with my car, so much so that he has made it arguably the best Kent-powered Formula Ford in the country!
"The problem now is that I have reached a point where I need more of a challenge. I could have continued racing my Kent, collecting trophies and having a great time, but my racing has always been about more than that.
"That's why, at the ripe old age of 34, I'm choosing to make things a bit more difficult for myself rather than slowing down and taking it easy.
"I want to keep challenging myself and, while categories such as Carrera Cup or Supercars may attract the absolute best drivers in the country, they also attract the highest price tags!
"These Formula Ford kids against whom I will be racing may be just that at the moment – kids – but they are super fast and they race hard."
Tander's debut could well be at the upcoming Phillip Island round, the same circuit where she won two races in 2000.