Get alerts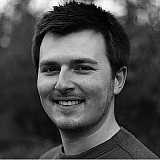 Valentino Rossi says he hopes MotoGP's switch to Michelin tyres and standard electronic software can lead to more "old style" racing in 2016.
Riders were busy getting to grips with the new tyres and electronics earlier this week during the post-season Valencia test, with a host of riders suffering crashes as they tried to adapt their riding style to the radically different characteristics of the Michelin front.
Among them was Ducati rider Andrea Iannone, who said that he found the changes had made riding more enjoyable despite falling twice over the course of the two-day test.
"With the new electronics it's better, because you have more oversteer," said Iannone. "It's like going a bit back in time.
"The factory software had more things that help you, so you slide more [with the new software], and we certainly need to keep an eye on tyre wear.
"I also enjoy riding with the Michelins; it's a bit more fun because you have to be careful, at least until you start to know [the tyres] well."
Asked if he felt the changes were likely to improve the quality of the racing in 2016, Rossi replied: "That would be nice, because that was certainly the reason why the electronics were reduced.
"It's like going back several years, because all the manufacturers in recent seasons have worked hard on the electronics, making it easy to ride and to constantly repeat the same lap time.
"The tyres are also more normal, so I hope as Andrea said that the races will become more fun and 'old style', so that we can go back to fighting more."