Get alerts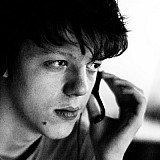 KTM is making a "big effort" to provide its works riders with the 2019 prototype MotoGP bike that impressed at Jerez as early as August's Red Bull Ring round, according to Pol Espargaro.
Test rider Mika Kallio rode the new version of the RC16 in the Spanish Grand Prix and finished ahead of full-time KTM works riders Espargaro and Bradley Smith on their current-spec bikes.
Espargaro, who is convinced the new bike is a marked improvement, says he doesn't want to "waste more time" with the old version – but says KTM can't yet make the switch for its full-timers due to engine-related time constraints and homologation rules.
"KTM is trying, they are going to make a big effort to give to us for maybe Spielberg but as soon as Spielberg, not earlier," Espargaro said.
"Honestly I don't want to waste more time with that bike [the old one], I think the potential is really big on the new one."
Espargaro, who finished 11th to Kallio's 10th in Jerez, said he anticipated the outcome – but admitted it was "not nice" to be outrun by the test rider.
"We could imagine the result," the Spaniard said. "From the first day [of practice] I exited behind Mika and I think testing with him [at Jerez] one month ago - and when I test the bike I was surely half a second faster than myself, changing the bikes.
"When the conditions were more tricky, with low grip on the track, the new bike works much better.
"I am happy for that. It is not nice that Mika, the test rider, beat us, but is a pretty good sign that the new things coming are working good."
Kallio, who said he enjoyed being "the clear fastest KTM" in the Spanish GP, explained that the prototype bike's strongest point was its consistency over a race distance – even if it struggled for initial grip on fresh rubber.
"Maybe at the beginning I was struggling a little bit more than compared to my teammates about the grip level on the rear, it was not so easy to follow them," he said.
"Then lap by lap I saw that, from the first lap till the last lap, the pace was exactly the same so that is really good.
"I saw the other guys started to struggle more with the grip, especially coming out of the corners they were spinning a little more than me.
"That is I think really good point of the new bike even if there is some negative things. Everything is so new at the moment so we need to work more and see if we can find some [fix] for those problems."
Kallio will make the next of his planned five 2018 wildcard appearances in June's Barcelona race, where conditions are likely to be similar to Jerez and where Espargaro believes the current-spec bikes will once again "suffer" compared to the prototype.
Additional reporting by Lena Buffa