Get alerts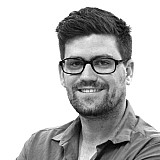 Grand Prix legend Mick Doohan says Phillip Island should suit hometown hero Jack Miller and his Open-spec Honda, and that a result on the fringe of the Top 10 is possible at this weekend's Australian Grand Prix.
Doohan says that while a result well inside the Top 10 is unlikely for Miller in what will be his premier class debut on home soil, purely given the speed differential between the Factory and Open machinery, a Top 12 is possible on the fast, flowing circuit.
"The bike around Phillip Island may not be as bad as some other circuits, just because of the nature of the circuit," Doohan told Motorsport.com.
"And if we get some wet conditions, we saw what he did up at Silverstone. The end result wasn't great there, but we saw what he could do when he was on the bike. He was quite competitive in the wet.
"A good result down there is possible for him, particularly if he's pumped to be in Australia.
"It's difficult for him to get in to the Top 10, but if he can get in the Top 12, that would be a win for him, rather than being around the mid-teens to high-teens where he's been accustomed to finishing this season."
Far from being a hype-killing prediction ahead of Miller's home race, Doohan says he's been impressed with the rookie's first season in the top class, particularly when measured against the more decorated opposition he's faced in the Open class.
"It's not because of lack of ability on his side, that's on the motorcycle," he said.
"If you look at someone like Nicky Hayden – the 2006 World Champion – who's on a similar motorcycle, Jack is more times than not finishing in front of him.
"It's people on the same bike that are providing the benchmark."
Pressure? What pressure?
Something that may greatly help Miller this weekend is that there is no pressure for him to go out and win the race, says Doohan. Although the five-time World Champion doesn't believe in home ground advantages or disadvantages anyway.
"The pressure isn't really on him because nobody is expecting him to bring it home for the win," Doohan added.
"I can only go from my experience; I always tried to put it all out of my mind and go racing. My preparation was the same as if I was racing in Italy or Holland or wherever, and I tried not to change anything.
"You've just got to focus in on what makes you quick. At the end of the day, you know, you're a part of the team and the team expects you to get the best results you can, and you have to apply yourself the same way you do every other weekend.
"If you've been slacking on the other weekends, why? There are always big question marks over people who don't do much all year, get to their home race and they're at the front. How can they do that one weekend, and not do it the next weekend?
"But I don't think he's that type of rider, I think he puts in each weekend. We saw it last year in Moto3; he had a good result [at Phillip Island] so he knows how to handle the pressure.
"This year, his first in MotoGP, he hasn't got that pressure of trying to win that race."