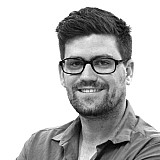 Red Bull Racing's Daniel Ricciardo says having three Spanish drivers on the grid will add to the atmosphere at this weekend's Spanish Grand Prix.
The Australian is looking forward to the first European race of the season, expecting the atmosphere to be electric as the local crowd throws its support behind Fernando Alonso, Carlos Sainz Jr, and Roberto Merhi.
"We have a great atmosphere for the race," he said.
"The circuit cuts into the hillside so there's lots of good viewing areas and, so long as Alonso's on track, it's pretty crazy. That's great for all of us, not just Fernando. It's going to be good with three Spanish drivers in this year's race. There'll be a real buzz."
DRS the key to good racing
Ricciardo added that, given how familiar all drivers on the grid are with the Catalonian circuit, being able to pass using DRS will be the key to an exciting race.
"The race itself, I think it's one where DRS is a big plus point," he said.
"In the past, because everyone knew the track and their setup so well, races tended to be a bit stale. I think the DRS means that you don't get dull races any more. You can still defend though – it's a good track for that – but in a way that's going to make the race exciting for spectators.
"I think most F1 drivers would say we've all done too many laps around here, but don't get me wrong, it's a great circuit. It's fun to drive.
"The first two sectors have a really good flow to them, which is pretty cool. The last sector is a bit more about tyre management on the modern layout but the rest is exhilarating."