Subscribe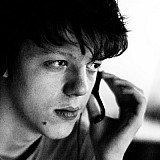 Lotus F1 has announced it will retain Pastor Maldonado for next season amid uncertainty surrounding the team's F1 future.
The Enstone-based squad, which is close to being taken over by Renault, has officially confirmed it will keep Maldonado on the books on the evening after a Singapore Grand Prix where the Venezuelan finished 12th.
Maldonado already had a contract in place for next year, with backers PDVSA promising more than £20 million in sponsorship for him.
However, the possibility of a Renault takeover and a change of plans meant there had been some uncertainty about the situation in recent weeks. That has now ended.
"It's a positive for the future of Lotus F1 Team that we are able to confirm publically that Pastor remains with us for next season," said team boss Gerard Lopez.
"Everyone at Enstone will testify that Pastor is a terrific person to work with and we all know the performances he is capable of on track.
"Pastor joined us with a multi-year deal so this confirmation is a reiteration of our belief in him. We hope to be able to make further positive announcements regarding the team in the near future."
Maldonado raced with Williams from 2011 to 2013, scoring the team's only win of the past decade in the 2012 Spanish Grand Prix.
He joined Lotus in 2014, finished 16th in the standings in his first year with the squad and currently sits 14th in this year's drivers' championship.
"It's great that the team can confirm my position as race driver for 2016," the Venezuelan said. "Obviously, there has been a lot of speculation about the future and, whilst I have remained focused on my job on track, it is also positive to know that my future is confirmed
"This season has presented us with some challenges but the quality of the squad at Enstone is clear to see. I really feel part of the family at Enstone and I'm looking forward to building on the work done this year to deliver better results in 2016."
Renault is pushing hard to complete a deal to takeover Lotus and resurrect a works outfit. However, there remain some final hurdles before the plan is complete - the main one of which is that the French car manufacturer wants increased commercial rights income from FOM.
While Maldonado's future is secure, it is looking increasingly likely that Romain Grosjean will be leaving the outfit for Haas - with the Frenchman set to make a final decision about his plans next week.