Get alerts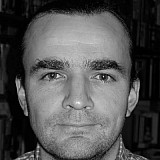 Lotus trackside operations director Alan Permane is adamant that Romain Grosjean did nothing wrong prior to being hit by Max Verstappen during the Monaco Grand Prix.
The stewards decided that the Dutchman was at fault, handing him a five-place grid penalty, but he has since claimed that he was "brake-tested" by Grosjean.
"It was fairly clear," Permane told Motorsport.com. "Verstappen did a bit of a brainless move. It was very obvious from the video.
"Romain doesn't move, or he moves a little bit, and you are allowed to move a little bit, but it's not like he's wavering all over the track.
"He's not braked early or anything like that. It's very clear that Verstappen's just been silly.
"It damaged the floor a little bit, but he was hit fairly square-on on the wheel, so it wasn't as bad as it could have been."
Grosjean was able to continue, although his pace was compromised by the incident.
"He was also on very worn soft tyres that had cooled down after the safety car," Permane added.
Permane confirmed on Twitter that Grosjean braked five meters later than on the previous lap, and the the stewards acknowledged that evidence.
Maldonado problems
Another disappointment for the team was the early retirement of Pastor Maldonado, who had made Q3.
The Venezuelan was in brake trouble even before Verstappen's successful pass at Ste Devote.
"Pastor had a hydraulic leak, which manifested itself straight away as braking problems, and we retired him because we were worried about the safety of the braking system. He was having to brake very early and had a very long pedal."
Meanwhile, Permane believes that both Canada and Austria will play to the strengths of the E23.
"We should have had both cars in the top 10, we thought we would struggle a little bit more than that. We should have come away with a point and a bit of damage limitation, but we're pretty confident that the next races will be pretty strong.
"Canada is about straightline speed, which we have in abundance, and it looks like we have good slow speed.
"The engine performance will help us in Canada and Austria. I think we can be reasonably competitive everywhere."