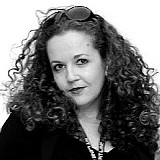 Kate Walker explains why Formula One must get serious about cost control, and quickly.
When it comes to fixing problems, there are two approaches that can be taken: one can identify the root causes and work to ameliorate them, or one can simply stick on a Band-aid and hope for the best.
Formula One is far better at the Band-aid option.
While the global financial crisis that hit the bulk of the world in 2008 took a little longer to be felt inside the paddock, the sport's financial problems date back to the end of tobacco sponsorship, those fat times of plenty.
The disappearance of the biggest source of sponsorship income did not happen overnight, of course. Those in charge of the sport forecast that lean years would follow, and attempts were made to rein in spending.
As history has since recorded, attempts to rein in spending through regulatory restriction proved unsuccessful.
A proposed cost cap failed. So too did former FIA president Max Mosley's 2009 suggestion to create a tiered sport in which those operating under restricted budgets were given greater technical freedom than those who chose to spend freely.
More recently, a unanimous F1 Strategy Group agreement to present "cost reduction and cost control regulations" to the World Motor Sport Council for introduction in 2015 was scuppered by the very group that agreed to its introduction.
Money continues to be a problem in Formula One.
Backmarkers' collapse hurt other teams
The collapse of Caterham and Marussia had a detrimental effect on the F1 supply chain, and teams that previously had generous lines of credit found themselves being forced to pay for components in advance.
With limited financial resources at the best of times, struggling teams found their car builds affected as they waited for the completion and delivery of fuel tanks and other core parts.
Force India has been open about the fact that it was a cash injection from Mercedes - in exchange for running Pascal Wehrlein - that ensured its presence in Barcelona.
While its rivals have been less public about the precise nature of their financial struggles, the winter was one of uncertainty when it came to the size and health of the 2015 grid.
Doubts about teams' futures continued into winter testing, and last week it emerged that Bernie Ecclestone was considering giving the beleaguered outfits an advance on the prize monies traditionally paid out over the course of the year.
Earlier this week it was confirmed that Sauber, Lotus, and Force India would be benefiting from advances - reportedly $10 million, or £6.5 million apiece - aimed at ensuring their presence at the season-opener in Melbourne.
A useful Band-aid it may be, but a Band-aid nonetheless.
While the monies being paid to Sauber, Force India, and Lotus are advances on money due to the three teams, Bernie Ecclestone is not a man of infinite patience.
Nor are CVC Capital Partners, a business which exists for the sole purpose of turning money into larger sums of money. Advances on cash owed are not free from the perspective of the commercial rights holder - any interest lost through the premature transaction is money lost from the balance books.
No charity in F1
Teams in financial difficulties should not expect to see similar generosity in future: F1 is no charity, and it is only because of contracted minimum grid sizes with race promoters that the CRH's interests dovetailed with the needs of the impoverished teams on this occasion.
If Formula One does not get serious about cost control as a matter of urgency, the current situation will only get worse.
But the front-running teams have been upfront about their unwillingness to cede any of the competitive advantage found in their greater budgets; the CRH has no objections to a financial arms race; and the FIA's repeated efforts (under two presidents and spanning more than a decade) to cut costs or impose caps have led to threatened breakaway series, overrule by teams, and have achieved no reductions of note.
To fix the problem, egos need to be swallowed for the greater good as a genuine concerted effort is made to come to - and stick to - an agreement.
The FIA-commissioned McKinsey report has shown it is possible to cut costs by up to 50 percent, if only the teams would take a Utilitarian approach to long-term thinking.
When it comes to cooperation, and Formula One, however, there is only one question worth asking: Did anyone bring the Band-aids?