Get alerts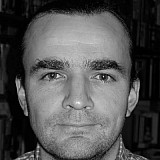 Valtteri Bottas had to stave off a stern challenge from Sebastian Vettel to take his first Formula 1 win in Russia earlier this year, and in Austria he found himself in the same situation. And once again, the ice cool Finn was up to the task.
The complexion of the Austrian Grand Prix weekend changed at 11.29am on the previous Tuesday, when Mercedes notified the FIA that it would be changing Lewis Hamilton's gearbox.
It wasn't a decision taken lightly, or one based on mere precaution – the conclusion was that it would fail if used. And that notification guaranteed that Hamilton would get a five-place grid penalty.
Knowing that Hamilton wouldn't start better than sixth, Mercedes decided to try something different by opting to use the supersoft tyres for Q2, and hence the opening stint of the race.
That in theory would allow him to run long if required to, giving him maximum flexibility, while leaving him a brand new set of ultrasofts for the second part of the race – when all those ahead would be switching to supersofts.
It seemed like a good plan, and he duly sailed through Q2 in third place.
However, there was an expensive downside. Having topped Q1 and looked fast all weekend when it really mattered in Q3 he was only third, behind Valtteri Bottas and Sebastian Vettel.
That put him down to eighth, and ensured that he'd have to get past a Force India (Perez) and a Haas (Grosjean) before he could get his teeth into the likes of the Red Bull drivers.
After the race, Hamilton admitted that by switching tyres between sessions he had compromised his performance in Q3, costing him those two crucial grid places.
Bottas bolts off the line
With Hamilton out of the picture, the main concern for poleman Bottas was to deal with Vettel. He did it in some style, and amid no little controversy, with his superb start – one that was examined, and ultimately passed as legitimate, by the FIA.
The Finn put in a storming first stint, pulling out an advantage of over four seconds on Vettel within 10 laps, and then steadily increased it. At one point he was given a hurry-up by the team, which seemed to be a response to the threat of a drive-through penalty for the start, which would have cost him around 14 seconds.
Bottas himself said that he was just following the schedule.
"That was actually our plan, and I was expecting that message," he noted. "The first few laps were controlling everything and then seeing if we can build a gap or not, and then do further strategy adjustments, or changes with the pace if needed.
"So that was all planned. When I was starting to build a gap I was happy that we could actually do it, and the car was really strong in the first stint. It was a really good car to drive."
Vettel was some eight seconds behind when he stopped and off-loaded his ultrasofts on lap 34, but Bottas did not immediately respond.
The problem for Mercedes was that Kimi Raikkonen had yet to pit in the other Ferrari – and it was obvious that the Italian team would leave him out, and that if Bottas came out behind his countryman, he would get stuck.
Not the first time this year, Raikkonen found himself used as part of a bigger picture, although he admitted later that he had good pace and was happy to stay out on his old ultrasofts.
In the end Bottas didn't open up a big enough gap to clear Raikkonen, and with his own tyres passed their best he had to bite the bullet and come in on lap 40. He had a slightly slow stop, and duly came out behind Raikkonen.
Raikkonen did his duty for some three laps, keeping Bottas behind, but it was always going to be hard on tyres that were now over 40 laps old.
Sure enough, with the Mercedes pushing him hard he ran wide at Turn 3 on lap 44, and Bottas was through. His job done, Raikkonen pitted at the end of the lap.
Finally in clear air, Bottas was now 4.4s ahead of Vettel – and given that as noted the gap was eight seconds when Vettel pitted, it was clear that the Ferrari driver had gained from this whole sequence.
Blisters cause headaches
We now had a straight 27-lap run to the flag, with Bottas having the slight advantage of tyres that were seven laps younger than those of his rivals. However, that was negated somewhat when he was hit by blistering problems.
With such a short lap, traffic inevitably played a role, and the gap ebbed and flowed, but the general trend was that it was shrinking. With five laps to go it was down to two seconds, and then a lap later it was down to 1.2s.
With a couple of laps to go Vettel was in DRS range, and Bottas really had his work cut out, as was the case in similar circumstances in Russia. And once again, he proved equal to the task.
It was a superb performance by the Finn, flattered perhaps by the fact that Hamilton was never going to be in the fight for the win.
As the old saying says, the second victory comes easier than the first.
"It did feel different, the first one and the second one, it is different. Having that experience of holding Sebastian in the final laps and doing it again, it was nothing new," Bottas said.
"And there's no that 'thing' of winning, it's done. It still feels very good, and I'm really happy. It's just one race of a long year ahead. I'm happy for this weekend."
The battle for third
Bottas may have been satisfied, but his teammate could hardly say the same.
After the hugely expensive headrest issue in Azerbaijan he had the gearbox penalty and then a brake issue in FP3, from which he was lucky to emerge without damaging the car. Fourth place was a lot better than nothing, but he lost another six points to Vettel.
From eighth it was always going to be tough. He gained one place instantly when Max Verstappen got away poorly, but crucially he wasn't able to make any further progress on the first lap, which meant he still had to deal with Perez and Grosjean – the guys he was behind as a result of that switch of tyres between Q2 and Q3.
Furthermore, they both had respectable pace on their ultrasofts relative to Hamilton on supersofts, and thus the Briton made heaving going of getting by them.
Indeed, it took him six laps to get by Perez, and another two to get past Grosjean for fifth – at which point he was already 14.4 secs off the lead. It took him quite a while to reel in Raikkonen, and getting past the Finn was another matter.
Instead of waiting for that to happen, Mercedes took the plunge and brought Hamilton in on lap 31. He now had to run 40 laps to the flag on ultrasofts – and even with a brand new set, saved by not using it in Q2, that was always going to be a challenge.
The other issue he faced was one of balance, and he wasn't happy. He had hoped to make a front wing adjustment at that stop, but the call came late, and he didn't have time to discuss his requirements on the radio.
Thus Hamilton wasn't entirely comfortable on his ultrasofts, but by playing around with some of the options he has on his steering wheel he was able to minimise the damage.
"It's difficult to race for 35 laps when the car is already neutral from the get go, it's better to start maybe understeer and it progresses maybe into neutral and oversteer later on," he said.
"But you think if it starts neutral already towards positive, well there's no way I'm going to do 35 laps without the rears going off.
"Actually I was able to make some switch changes and manage it, that I actually pushed the fronts quite a lot, and I just got a little bit of blistering on the front tyres. But it was just a little bit of vibration, it didn't cause any trouble. I actually didn't have any problems."
In other words, while Hamilton's tyres looked pretty rough in TV images, they were actually still working well. And that was made obvious by the pace he showed in the closing laps as he closed down Ricciardo.
He made his big effort at Turn 3 on the penultimate lap – but he didn't quite make it. His bolt shot, he had to settle for fourth, having gained just one place, from Raikkonen, in the final 64 laps of the race.
This was another fine effort from Ricciardo, who seems to have the Midas Touch at the moment, and has now logged five podium finishes on the bounce – not bad when in theory the first four places are reserved for Mercedes and Ferrari.
It's interesting to note that, between them, Vettel and Hamilton have recorded just three podium finishes in their eight joint starts over the last four races.
This is by no means a straightforward season...