Get alerts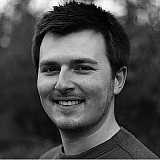 Sam Tordoff came out on top of a tight three-way battle for honours in the final BTCC at Oulton Park to take his first win of the season ahead of Andrew Jordan and Matt Neal.
With the top six finishing positions from race two reversed in the customary draw, it was Adam Morgan who started from pole - but the Mercedes driver ruined any chance of a second win of the season with a jump start.
Serving his drive-through penalty at the end of the opening lap, Neal assumed the lead with Tordoff's BMW and Jordan's MG in close company, and the works Honda man drawing out a one second lead before being reeled in by his younger rivals.
Tordoff seized an opportunity to move into the lead at half-distance, drawing alongside Neal exiting Lodge corner at the end of the eighth lap and making the move at Old Hall stick.
Jordan followed through in near-identical fashion on the very next tour, the duo trading paint as the Triple Eight MG driver drew alongside Neal going through Deer Leap, and made a concerted effort to catch Tordoff in the closing part of the race.
The gap between the pair had shrunk to just three tenths with two laps to go, but Tordoff was resolute in his defence, narrowly hanging on for the third win of his BTCC career with Jordan and Neal both crossing the finish line less than a second adrift.
Behind the leading trio, the second Civic Type R of Gordon Shedden held off Jason Plato's soft tyre-shod Volkswagen CC for fourth at the finish, with the two-time champion's BMR teammates Colin Turkington and Aron Smith following in close pursuit having swapped positions at Lodge at two-thirds distance.
Jack Goff in the second factory MG completed a subdued weekend in eighth, with Tom Ingram's Toyota and Jeff Smith's Eurotech Honda rounding off the top 10, aided by the demise of Andy Priaulx's WSR BMW for mechanical reasons.
After dropping to last serving his penalty, Morgan just missed out on scoring points, climbing to 17th at the chequered flag.
Race results:
| | | | |
| --- | --- | --- | --- |
|  Pos |  Driver  | Car |  Time/Gap  |
| 1  | Sam Tordoff | BMW | 22'02.470 |
| 2  | Andrew Jordan | MG | 0.264 |
| 3  | Matt Neal | Honda | 0.766 |
| 4  | Gordon Shedden | Honda | 2.997 |
| 5  | Jason Plato | Volkswagen | 3.137 |
| 6  | Colin Turkington | Volkswagen | 3.831 |
| 7  | Aron Smith | Volkswagen | 4.381 |
| 8  | Jack Goff | MG | 4.772 |
| 9  | Tom Ingram | Toyota | 7.105 |
| 10  | Jeff Smith | Honda | 7.152 |
| 11  | Aiden Moffat | Mercedes | 11.762 |
| 12  | Warren Scott | Volkswagen | 12.121 |
| 13  | Josh Cook | Chevrolet | 12.531 |
| 14  | Rob Collard | BMW | 16.099 |
| 15  | Daniel Welch | Proton | 19.046 |
| 16  | Hunter Abbott | Audi | 20.590 |
| 17  | Adam Morgan | Mercedes | 20.808 |
| 18  | Dave Newsham | Chevrolet | 22.635 |
| 19  | Derek Palmer Jr. | Infiniti | 33.691 |
| 20  | Stewart Lines | Toyota | 35.612 |
| 21  | Simon Belcher | Toyota | 41.301 |
| 22  | Kieran Gallagher | Toyota | 2 Laps |
| -  | Rob Austin | Audi | - |
| -  | Mike Bushell | Ford | - |
| -  | Andy Priaulx | BMW | - |
| -  | Alex Martin | Ford | - |
| -  | Andy Wilmot | Proton | - |
| -  | Martin Depper | Honda | - |