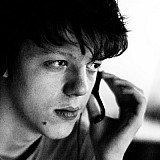 WTCC regular Tom Chilton reckons he is "halfway there" in getting the funds necessary to continue in the championship in 2017.
Chilton, who is contesting the 2016 campaign with Citroen privateer team Sebastien Loeb Racing, said back in June that he was "massively worried" about being able to raise the cash he needs to continue in the championship.
With one round left in the season, Chilton now estimates he has a reasonable chance of staying on in the WTCC - but insists he is only interested in competitive machinery.
"I've still got to get the sponsorship deal together. I'm about halfway there at the moment - at the end of the day, without sponsorship, you physically cannot go racing," Chilton told Motorsport.com.
"At the moment, it's very much a case to get as much together as possible for next year. I don't want to have not quite enough to do it properly, because then you just finish last. You want to have enough together so that you can do well."
Asked to estimate his chances of remaining in the WTCC, Chilton, who has been part of the championship since 2012, said: "At the moment, it's about 50/50.
"I absolutely love the championship, I want to stay in it, it's the best championship I've ever raced. I've done ALMS, ELMS, BTCC, WTCC - and WTCC is the best championship, an FIA world championship."
"Trying very hard" to stay at SLR
Having so far claimed five podiums, including a maiden win in Argentina, with SLR, Chilton says staying with the French team remains an attractive option.
While Citroen as a manufacturer entry is bowing out of the WTCC, its all-conquering C-Elysee cars are set to remain on the grid - and, according to Chilton, only SLR will be fielding them.
"There's only one team allowed to run Citroens and that's Sebastien Loeb Racing," Chilton said.
"They could run anything between two and five cars, depending on how many drivers can get a deal together. If they fill five seats, I'll be amazed.
"But I'm trying very hard to stay there, I think it's going to be a good place to be next year."
Chilton says the attractiveness of the SLR seats depends on whether the C-Elysee will be getting a break in compensation weight distribution, with benchmark drivers Jose Maria Lopez and Yvan Muller leaving the series.
"Obviously, SLR, we haven't had the pace of the works team, and the weight distribution is going to have to change - you take out Lopez and Muller's fastest laps from qualifying and racing, me and Mehdi [Bennani, teammate] should be about 50 kilos lighter.
"That will make it very exciting for us next year if we start with that much less weight, and then we'd have a good chance of being at the front of the championship next year."
Other options
Chilton, however, insisted that he had other options for continuing his career, whether that be in WTCC or somewhere else.
"I've still obviously got my Chevrolet from ROAL Motorsport, Tom Coronel, I could very easily go back there," he said. "That's an option if I want to stay in the championship and I don't get as much budget together.
"And there's definitely GTs - I got a lot of friends I used to race with a while back who... I would say I was always faster than them in general, and they're all in works manufacturer cars now.
"So I keep thinking to myself, if I go to GTs, eventually, after one or two years of driving one, I'll be in a works team."
On what specific GT championships were on his radar, Chilton said: "There's a couple of options, I think.
"The Blancpain GT championship is obviously very good now, and there's the GTs, obviously, you can go to out in America, which is another option, a bit more under the radar for me. But I think Blancpain is a good place to go."
Frustrating to come second
Whatever happens in the two final races of the WTCC season, Chilton is assured of finishing runner-up to teammate Bennani in the privateer WTCC Trophy - and he admits it is "frustrating" to have lost out to the Moroccan.
"I had a bit of a disadvantage against my teammate, because he knew the car, drove it the year before - and it is definitely, out of 15 years of touring cars I've done, the hardest car I've ever driven," said Chilton.
"It's taken me a few race meetings to get used to how to drive it - just a bit gutted really that I've lost a lot of points learning how to set the car up for me.
"Basically, Mehdi got a run on me in the beginning of the year - I think if I started next year and did it all over again, I'd have a chance of winning it. Frustrating, I don't like to come second, especially to my teammate."