Get alerts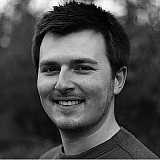 Former MotoGP champion Nicky Hayden has had his first taste of the Honda CBR1000RR machine he will ride in World Superbikes next year in a two-day test at Aragon.
Hayden announced his switch to the production-based series ahead of October's Japanese MotoGP round, joining the Honda Ten Kate squad alongside Michael van der Mark.
And while the American's running was restricted somewhat by morning fog during both days of the Aragon test, Hayden said he was able to begin exploring the limits of his new mount on a track with which he is already familiar.
"It was my first time on the CBR, but truthfully it's still just a motorcycle," said Hayden.
"The forks are a little different, the tyres are different, the brakes, the engine, but it is a bike. I was able to start getting closer to feeling the limit, and the faster you go, the more fun it is.
"These [testing] days are going to go fast, but luckily Aragon is a track I already knew so I could get straight to work on making laps with the bike rather than learning a new track.
"It's also a new bike for my crew chief, so he has a big job to learn the rider and the bike, but it's all part of the process."
Hayden is aiming to become the first rider to win titles in both MotoGP and World Superbikes, and the 34-year-old says he is looking forward to a new chapter in his career after 13 seasons in MotoGP.
"I'm looking forward to some of the changes," he said. "I'm going to some new tracks, new countries: change is not always bad, it can be exciting and motivating.
"It's a new chapter, but it's a similar approach, it's racing motorcycles and I want to try to enjoy it, and if I'm fast enough I'm sure it will be fun.
"I need to fit in with the team, learn to work with everybody, learn to get what I'm feeling on the bike across to them so they can help me, and hopefully I'll be battling on track at the front."