Subscribe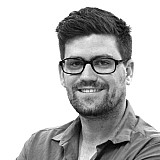 V8 Supercars front-runner Fabian Coulthard has admitted that he has options outside of Brad Jones Racing for 2016, but has far from ruled out re-signing with the Albury squad.
With his current contract with BJR coming to an end, Coulthard is currently the key to a V8 Supercars silly season that is already in full swing.
The Kiwi has now opened up on his options for 2016, admitting that there are options outside of BJR.
"At the end of the day you've got to do what's best for you," he said on Fox's Inside Supercars programme.
"You're not racing V8 Supercars all your life, you do have a life span, and you've got to go on and do other things. It's interesting. I'm just trying to put together the best possible deal I can get.
"There are a few options. There is the Tekno seat, there is potentially something at Erebus, there is my current place at Brad Jones Racing, [James] Moffat is out [of contract] at Nissan, so there are plenty of opportunities out there that you can pursue."
Albury still in the mix
Coulthard did, however, give plenty of hints that re-signing with BJR is also well and truly on the cards.
"At the end of the day, continuity is a big thing for me," he added.
"I'm in negotiations with Brad Jones Racing, trying to come to an agreement. That wouldn't be too bad. We've got some talking to do, but yeah, I'd like to come to an agreement sooner rather than later.
"Brad Jones Racing is the longest period I've been with a team, I've liked my time there. They've given me a good car, a reliable car, everyone on my car we all get along perfectly. It's something that I'd like to continue to do."
Coulthard also confirmed that he believes BJR can supply him with a championship-winning car should he decide to stay put.
"At the end of the day I believe they can, yes. We've come a long way, I've been part of that building phase to get them where they're at.
"We just need to keep working together as a group. I think we do a fantastic job with the equipment that we have."