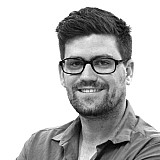 Ford legend John Bowe will make a shock switch to a Holden Torana for next weekend's Touring Car Masters round at Winton.
Bowe is synonymous with Ford in Australia, having driven Blue Oval cars for Dick Johnson Racing in the Australian Touring Car Championship for 11 seasons between 1988 and 1998 – during which time he won the ATCC, taking the '95 title in an EF Falcon.
Even after parting ways with DJR Bowe continued to race Fords in V8 Supercars, driving Falcons for PAE Motorsport, Briggs Motor Sport, Brad Jones Racing and Paul Cruickshank Racing.
Now, the veteran is set to make a shock switch to the other side of the Blue/Red divide, with Bowe confirming that he will race a Holden Torana SL/R 5000 at next weekend's Touring Car Masters round.
That means the Ford Mustang he usually campaigns in the series – and won the 2011 and 2012 TCM titles with – will be on the sidelines.
While Bowe has a long history with Ford, did spend his first two seasons of TCM racing in a Chevrolet Camaro, and even raced a Holden with Ian Love at Wanneroo Raceway in Western Australia back in the 1990s.
However, he is expecting some backlash from the Ford faithful over his decision to go red.
"I suppose some of the Ford tragics probably won't like it," he told Motorsport.com, "but when you start talking about these great old muscle cars I don't think anybody minds too much.
"It's an adventure, another adventure in an adventurous life."
Torana to provide a fresh challenge
According to Bowe, his decision to race the Torana has been based on two things; a fresh challenge, and a deep-down desire to race one of the iconic muscle cars.
"The first reason is that I've had the Mustang for five years, I've won 60 races in it and it's a fantastic car. But now there's an opportunity for a challenge," he said.
"The Torana is owned by Garry O'Brien, and he's been a Holden man all his life. The fabrication was done by Travis Langham and its engineered by Lyndon Little, and they've done a bloody good job. I've been up and looked at the car a couple of times – they've done such a beautiful job of it.
"I've always told Garry I'd help him sort it out, and he asked me a week or two ago if I'd drive it at Winton. I thought 'why not?' As a youngster I would have killed for one of those SLR 5000s, so I said 'yeah, let's do it!'.
Unsure future for 'Mustang Sally'
So what next for the Bowe Mustang? According to Bowe himself, the current deal with O'Brien and the Torana is only one race, with his future post-Winton still up in the air.
"We'll just park the Mustang in the corner for a bit. It's a fantastic car, we've got all the bits for it, we've got two engines and gearboxes… I'm not saying I won't race it again. This is a Winton thing just for the moment."