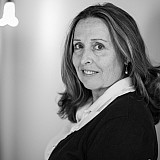 Yes, Hamlin won the race - and the $1 million prize- but the SHR and Penske cars were still the class of the field on Saturday.
CONCORD, N.C. — NASCAR's All-Star Race provided excitement for the fans — and a premium test session for competitors on Saturday night. 
The cream of the Sprint Cup crop had no problem getting to the front of the field but most of the passing occurred on pit road at Charlotte Motor Speedway.
Brad Keselowski led 49 laps early on. But as the night went on, the Stewart-Haas Racing combo of Kurt Busch and Kevin Harvick came alive. Busch led 24 laps and dominated the fourth segment.
Keselowski's miscue out of the pits enabled Denny Hamlin to take the lead. And while Harvick had no trouble running down the No. 11 Toyota, Hamlin stole the No. 4 Chevy's line and his car "just took off". 
As Hamlin enjoyed his first All-Star win — and the first for Joe Gibbs Racing and Toyota Racing — other drivers weighed in on their evenings. 
Rowdy Returns
 — For Kyle Busch, it was his first experience in a race car under competition since breaking his right leg and left foot in the XFINITY Series race at Daytona on Feb. 21. 
Busch started 19th but quickly moved up in the top 10. On Lap 50, Busch was busted for speeding on pit road. In that same segment, Busch suffered with a loose wheel. But with a great final pit stop where the No.18 M&Ms Toyota entered the pits 12th and exited eighth, Busch was able to work his magic at the end and soldier back to a sixth-place finish in the final segment.
"It was really good," Busch said. "I think we also learned some stuff, myself and  (crew chief) Adam Stevens, about this race car, for me, and getting around here in Charlotte.  So we can take some of that next week and look forward to the Coke 600.
"Real fortunate just to get back in the race car.  Get out there and feel things out.  Otherwise everything felt good and getting to pit road, all that, everything was fine.  Like I said, I felt like we had a fast racecar.  Bummed out we got busted for speeding and had a loose wheel.  Felt like we definitely could have raced our way in, maybe even the top five, and give it a shot to win, governing our final pit stop, which was good where we were at."
Busch added he's looking forward to the birth of his first son on Monday. 
Busch falls short
 — As the track cooled down, Kurt Busch's No. 41 Haas Automation Chevy came alive. Despite starting 16th in the 20 car field, Busch was fifth after the first 20 laps and kept advancing throughout the race. 
With the second-best finish throughout the first four segments, Busch entered the pits second — and exited in the same position but was shuffled out of contention on the restart.
Admittedly, Busch, who finished third, "won a segment, but not the important one."  
"We performed well, didn't finish worse than fifth in any of our segment.  The pit crew was great on pit road, we just didn't deliver tonight.  I don't know why we are standing here third. I thought we had a better car than that."
Speed demon
 — Keselowski led a race-high 49 laps but a speeding penalty on the final spot knocked him to the back of the pack for the final 10 laps. 
"I knew that was the race and I went for it," said Keselowski, who was first off of pit road but inevitably finished ninth. 
Keselowski admitted that even if he exited pit road second, he would not have won the event. 
"Whoever gets the clean air with this format and this rules package is gonna drive away," Keselowski said. "We've seen that for the last three years and with this particular car it's probably even more so.  I thought the 41 and the 4 were probably two or three tenths faster than everybody without clean air and it doesn't matter.  
"I knew when I came out of my pit stall and the 11 was pulling out with me that I either beat him to that line or lose the race, and the penalty was I was three-tenths of a mile an hour over the speed limit, but I told my crew chief I'd rather go down swinging than take a strike and wonder what might have been.  I swung and missed.  The 11 team did a great job."
A fond farewell
 — In what will likely be Jeff Gordon's 22nd and final All-Star Race, the four time Cup champion finished fourth. 
His evening started with an introduction by his former crew chief Ray Evernham and across the driver introduction stage with his family and parents. He started ninth, but the three-time event winner knows that the right pit stall and track position is critical to pull off the victory. While he had a shot at Kurt Busch at the end, he could never clear the No. 41 Chevy. 
After the race, Gordon said it was "too early" to put his final All-Star race "into perspective".
"I have so many races ahead of us before the season is over," Gordon said. "I think Homestead is going to be the one that really impacts me the most. It was really amazing in pre-race to see all those signs. I was surprised. I didn't know that was happening and I got out there and I was pretty overwhelmed by that. We would have liked to have had a win in our last one."
Wait until next week
 — Kevin Harvick had one of the fastest cars in the All-Star race but never led a lap. 
He started 20th and moved up to 10th by the end of the first 25-lap segment. But on Saturday night, the Closer became the Chaser. With no points on the line, Harvick dialed his car in for next Sunday's Coca-Cola 600. 
Before the final 10-lap shootout, crew chief Rodney Childers told Harvick, "No matter what happens the rest of the night, I can't wait to run 600 miles." 
With the speed Harvick had in the No. 4 Chevy, he agreed, "This thing is bad ass"