Get alerts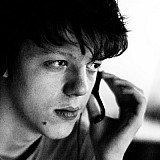 Yamaha riders Valentino Rossi and Maverick Vinales say they were both held back by rear tyre drop-off in a disappointing Austrian Grand Prix for the outfit.
Neither of Yamaha's works pair managed to mount a credible podium challenge at the Red Bull Ring, with Vinales finishing sixth and Rossi settling for seventh.
Part of the leading group initially, Vinales and Rossi dropped ground due to costly off-track excursions and couldn't recover, eventually following home the Tech 3 Yamaha of Johann Zarco.
Rossi, who along with Vinales opted to use the hard rear tyre in the race, said he had no regrets over the choices he'd made for the race.
"Was a difficult race for sure for me, also for Maverick, for all the team - we expect, we hope to go faster, to be stronger," said the Italian.
"I think that we do the maximum, we don't have any regrets also for the [bike] setting and also for the tyre choice, because in the first lap I was strong and I think that also the hard for us was the right option, we work a lot to try to not destroy the rear tyre.
"But after 12 laps I had a big drop from the rear tyre and I had to slow down a lot, and the bike became very difficult to ride. I did also one mistake in braking, but anyway I was slow."
Rossi believes the Honda and Ducati factory bikes, which locked out the top four in the finishing order, are much kinder to the rear tyre than the Yamaha.
"I think that we have to work because we stress too much the rear tyre - and especially Honda, Ducati find something to be fast without using too much the rear," he added.
"And, if you look at the fastest lap and the fastest section, we are very close - also two Yamahas in the first two fastest lap, me and Zarco - but after we have to slow down and we lose the fight.
"A lot of times this year this happen, this problem, and we work hard, we try, looks like in some races, we suffer less. But when we suffer like this, becomes very difficult because in the second half of the race we are not strong enough."
Like Rossi, Vinales also conceded that he expected much better from the Austrian GP – and that the Yamaha bike was not using the rear tyre in an optimal way.
"I expected to be at the front, fighting for the win. But we were quite unlucky, especially with the rear tyres, they were sliding a lot," he explained.
"But I don't think it was the problem of the rear tyres, I think it's the problem of our bike.
"Zarco's bike was accelerating quite a lot, and it's something very strange, no, that the Tech 3 is making the tyres work and we can't do it."
Asked if he felt hampered by having to adapt his aggressive riding style to the Yamaha, Vinales said: "The problem is not that, the problem is that we have no rear grip, the rear tyre drops so much and so quickly."
Additional reporting by Oriol Puigdemont