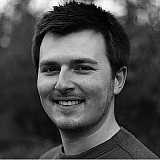 Defending MotoGP champion Jorge Lorenzo says he is confident that the championship's switch to Michelin rubber this year will make him even more competitive.
Lorenzo rounded off the Bridgestone era in style by winning seven grands prix last year, clinching a third premier class title after beating Yamaha teammate Valentino Rossi by five points.
And while the arrival of Michelin for 2016 is set to shake up the order, Lorenzo reckons the French rubber could suit his riding style even better than the outgoing Bridgestones.
"In 2008, my first year in MotoGP, I was riding on Michelins," said the Spaniard during the unveiling of Yamaha's 2016 machine in Barcelona on Monday.
"I don't remember exactly how the feeling was, but I understand that the way of riding is quite a bit different to Bridgestone.
"You have to anticipate the braking a bit, release the brakes a bit sooner, and this kind of riding style can be better for me."
Lorenzo also echoed calls made by Rossi for Yamaha to improve its top speed, while also pressing for his team to make rapid progress adapting to the new control electronic software.
"The bike itself was very complete [last year]; maybe we need a bit more power, because on longer straights we lose a little bit," he added.
"The tyres I don't think will be a big problem, apart from [having to be] a bit careful on the front, and Michelin will give us a grippier tyre at the front [during the season].
"We asked Michelin to improve the front tyre a bit, but also Yamaha to investigate how to create electronics that are close as possible to what we had last year."