Get alerts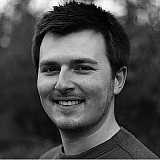 Valentino Rossi has highlighted top speed as the chief weakness that the Yamaha MotoGP team must address during the 2016 season.
While Yamaha's 2015 YZR-M1 proved to be the best bike all-round last season, taking 11 of a possible 18 Grand Prix wins and securing all three titles, it was noticeably down on power compared to its rivals.
During the final race of the year at Valencia, Ducati rider Andrea Iannone topped the speed traps, recording a maximum speed of 335.9km/h (208.7mph).
Rossi on the best of the factory Yamahas, meanwhile, managed only 323.7km/h (201.1mph).
"We will try to have a little bit more top speed on the straights, because last year this was the only place where we suffered," said the Italian during Yamaha's 2016 bike launch in Barcelona.
Rossi added that the switch to Michelin tyres for 2016 would also pose a major challenge, with numerous riders suffering low-side crashes while testing the French rubber at Valencia in November.
"The feeling with the front tyre is still a problem, because the Michelins are very different compared to the Bridgestone, especially about the setting," said the 36-year-old.
"Like we saw in the past, when we went from Michelin to Bridgestone [in 2008], we modified the setting very much and we needed a bit of time to arrive at the right balance."
He added: "It will be important, this work – to try to understand how to best use the Michelin tyre and how to improve the feeling with the front.
"Last year our bike was very good with Bridgestone, and was the best balanced bike. Now it will be hard work to make the same with Michelin."