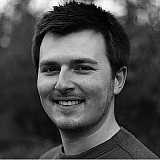 Andrea Dovizioso says he's not concerned by Ducati's failure to win a race so far this season, highlighting that the GP15 is still a "very young" bike.
The Italian came close to a first win for the Bologna marque since 2010 in the season opener at Qatar, but despite numerous other podium finishes for Dovizioso and teammate Andrea Iannone, Ducati has failed to challenge for victory since.
But despite team boss Gigi Dall'Igna's insistence that a race win remains the objective for 2015, Dovizioso is more relaxed about the situation, saying Ducati's problems are "quite normal".
"So far we have had a good season, but we aren't fighting for the positions we would like to," conceded Dovizioso speaking to Motorsport.com.
"This is quite normal, because we have a very new bike, but the base is good.
"The level has risen so much at the front, with Honda and Yamaha competing for the title, so for us it has become more difficult.
"But, it's normal for us because the GP15 is a very young bike. We are close, but in MotoGP it's hard to evolve [the bike] weekend after weekend."
Asked what area in particular could be improved to draw closer to the Japanese factories, Dovizioso said: "It's general work, not just focussing on one aspect. You have to be okay with the whole package to stay ahead.
"As I said, we have to improve a lot, but we must do so from different viewpoints, which is what makes it a bit more complicated."
Title will go down to the wire
Dovizioso remained coy when asked for his verdict on the outcome of the title battle, which is being fought between Yamaha teammates Valentino Rossi and Jorge Lorenzo.
"What is certain is that will be a hard-fought championship until the end," remarked the Italian.
"I think [Marc] Marquez wants to try and win all the remaining races, but Valentino has a margin to try and manage and he is very good at it.
"Lorenzo however has the speed to bridge the gap, so therefore the title remains very open.
"I hope to tip the balance a little, because our target is to get between [the Yamaha riders]."
Interview by Matteo Nugnes